After my most recent trip through the 42 Traverse, where I managed to come off the bike and put a nice big dent in my LS2 pioneer Evo helmet. I am now shopping around for a new lid for my noggin. There are so many options out there, so I thought it would be a good topic to break down. I don't profess to know all the ins and outs of helmet design and what every different type of material is made for, but hopefully we can navigate this world together and come up with some nuggets of wisdom to share.
Firstly let's look at the helmets I've used previously.
HJC is17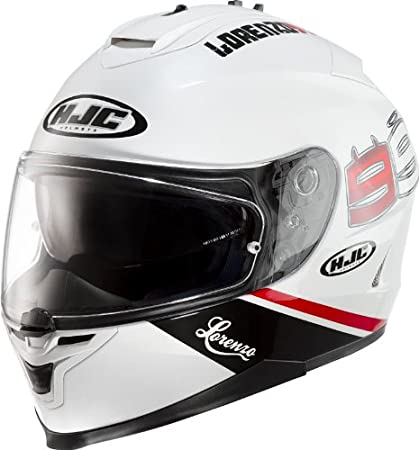 1.55kg
Manufactured in China
Double D Fastening
The HJC is17 was my first real road helmet, in Lorenzo graphics... at the time I had no idea who Lorenzo was, but the graphics looked cool as hell, and it had a drop down sun visor built in. It was a comfortable helmet for the 5 years I wore it, but I wasn't doing the amount of riding I am these days. I caught the sun visor switch on the top of a door way one day and snapped it off, and since then wore sunglasses inside the helmet. The HJC IS17 was a pretty good lower mid range helmet, hardly luxury, but for a new rider it was almost perfect.
HJC i70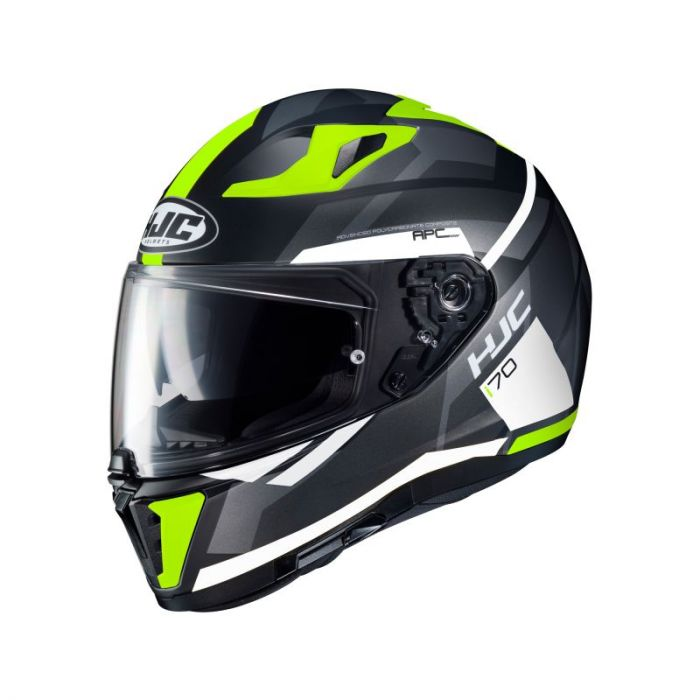 1.67kg
Manufactured in China
Polycarobate shell
Intercom compatible
Ratchet Fastening
The HJC i70 was bought to replace my ageing is17. I was still pretty inexperienced when it comes to riding motorcycles, and taking a lot of cues from Mathieu Day-Gillet, who at the time was doing very similar riding, though a lot more of it due to it being his job.
The HJC i70 replaced the IS17 in the range, with a smaller over all shell size, and minor improvements all over, such as moving the drop down sun visor switch from the very top of the helmet to the chin bar. Another improvement was to incorporate channels down the sides of the wearers head to allow more comfort while wearing glasses. It was and still is a very comfortable helmet, though in recent years it has been relegated to my display shelf for most of its life as I now ride an ADV bike and spend a lot more time off road. it comes out for special occasions such as testing the Harley-Davidson Sportglide and the soon to arrive Sportster S.
LS2 Pioneer EVO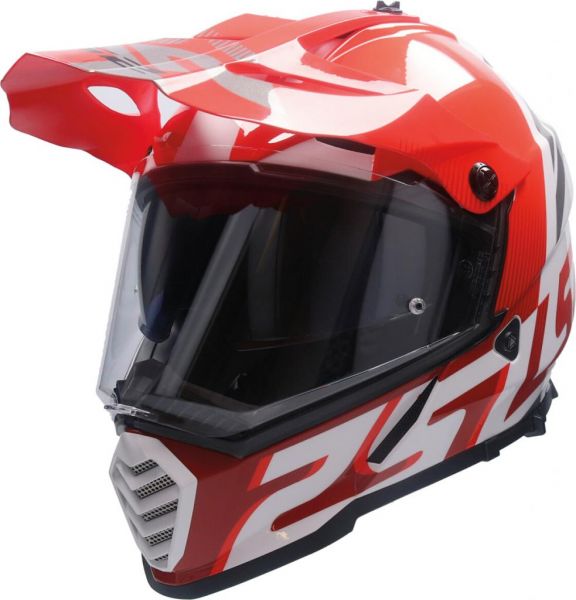 1.45kg
Manufactured in China
Polycarobate shell
Intercom compatible
Ratchet Fastening
The LS2 Pioneer Evo is priced at the lower end of the market, around the $250 mark, and its materials show that. the lining is removable, however only held in with little tabs pushed through holes in the inner lining. Once you take it out a few times is becomes loose. The Evo model is an improvement over the previous LS2 Pioneer, which i used as a trail riding helmet. the only real change being the Evo is now intercom compatible. This is the helmet I've spent most of my time in over the past 18 months. its completed 2 passes of the 42 Traverse, Molesworth road, Rainbow road, the GS Rallye 2020 around Martinborough, the Triumph Tiger Adventure ride based out of Raglan in 2021, and countless other day rides. Ive got a tinted visor for it which I run from Spring to Autumn, and I've run both the Cardo Packtalk Bold and the Sena 50R on this helmet no problems.
Although entirely comfortable for the 18 months I've been wearing it, almost every day, It is showing signs of wear/age. If you're planning on only wearing it during weekend road trips or occasionally, then it would last much longer, easily seeing out the manufacturer recommended 5 year replacement guideline.
The contenders:
Given I'm riding a lot these days, both daily riding, and a fair number of weekend trips, I think it's time I splashed out and got something from the higher end of the market. As they say, you only get one head, so best to look after it. Here are some of the options I'm looking at.
Airoh Commander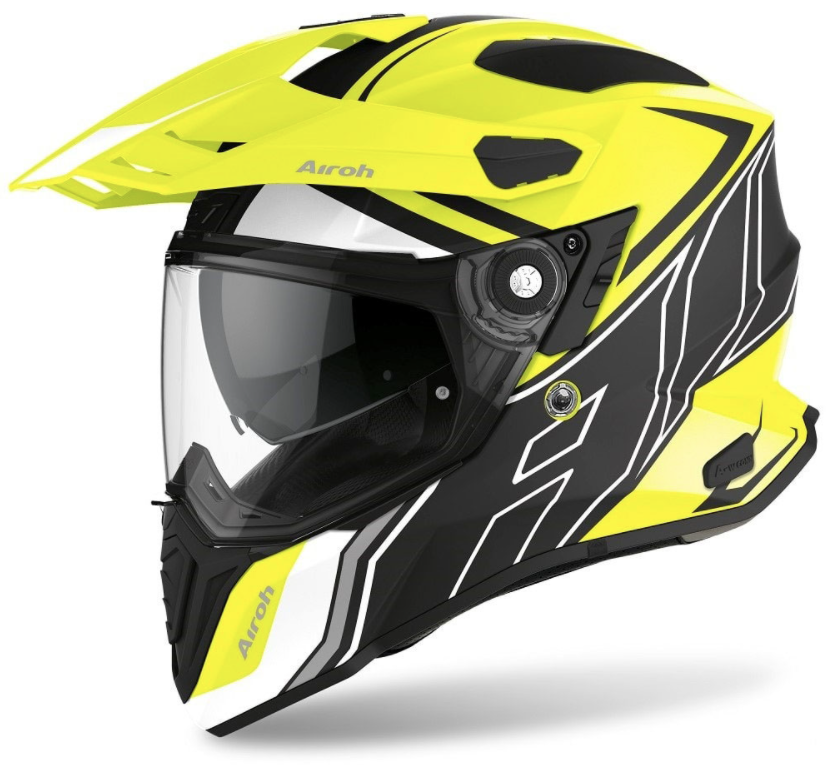 1.45kg
Manufactured in Italy
Intercom compatible
Double D Fastening
Pinlock ready
The Airoh Commander features a full carbon 3k shell, and depending on which graphic kit you get, and a few other add-ons, weighs in at as little as 1370 grams + or - 50 grams. Airoh go to great pains to mention the HPC (high performance composite) shell and the extra wide field of view. Although the Airoh Commander is in a similar segment of the market (the top end) to Arai, they have shaved a bit off the price, currently sitting around the $750 mark here in NZ. As you would expect for a helmet at this price point, it has removable and washable hypoallergenic lining, loads of ventilation, a chin curtain to reduce turbulent wind inside, and a drop down sun visor.
Arai XD4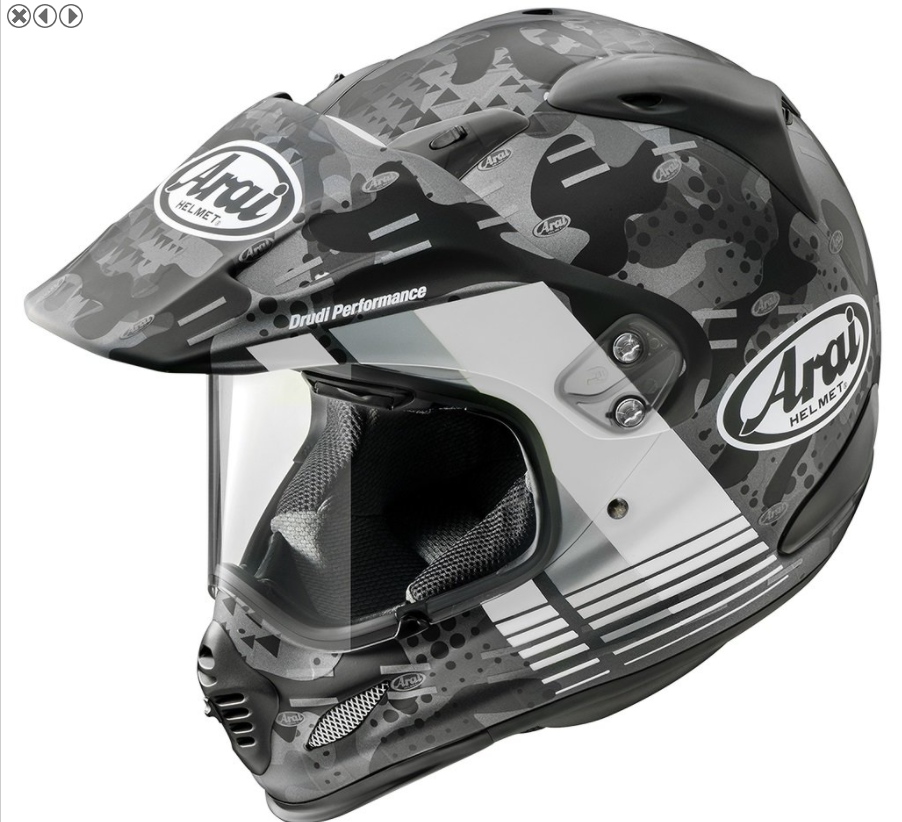 1.6kg
Manufactured in Japan
Intercom compatible
Double D Fastening
Pinlock ready
The Arai XD4 is known the world over for being one of the best ADV/touring helmets on the market, and one of few to achieve the Snell safety rating. With all the standard features you would expect such as removable and washable hypoallergenic lining, Arai make a big deal out of mentioning their helmets are hand made in Japan, which might account for the price tag, close to $1000 here in New Zealand. They call the Arai shape an "intermediate oval". It's notably heavier than the Airoh Commander I am comparing it to, and I've heard warnings from riders who have these helmets that the visor can be prone to catching the wind on the motorway.
Bell MX-9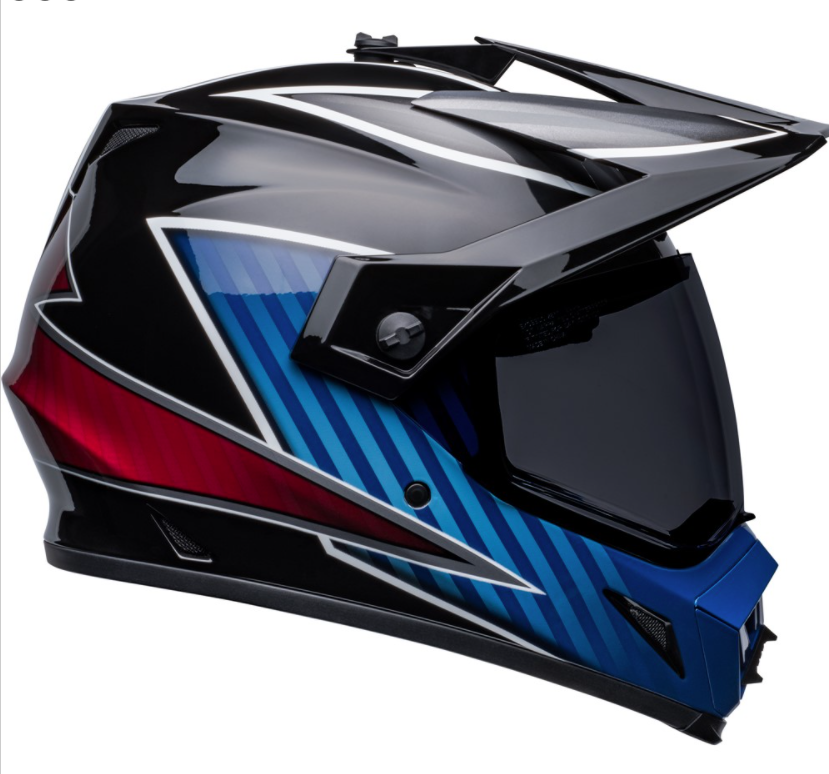 1.6kg
Manufactured in Bahrain
Intercom compatible
5 year warranty
Double D fastening
MIPS
The Bell MX-9 is a mid-range helmet in almost every way, including price (circa $360 in NZ) but interestingly its the only helmet I've been looking at with MIPS technology. MIPS stands for Multi-Directional Impact Protection System. Essentially allowing your head to move independently inside the helmet and absorbing some of the impact should you come off and collide with a solid object.
So those are my options currently, but as I've said to many of you on Kiwi Rider Podcast, to make your decision properly, you really need to go try all these helmets on and make your choice based in which one fits best. So thats what I'm about to do... wish me luck!