Looking for a backpack for motorcycling?
You have come to the right place my friend, I have been testing out the Kriega T18 pack for the past 6 or so months, but before I tell you all the ins and outs, let's talk about features.
The Kriega T18 pack is a 2 compartment, 18L pack featuring Kriega's customary "Quadlock" straps which clip together over the wearer's chest. There is a slim zip-up pocket with a smaller drybag sort of arrangement inside, big enough for keys, phone, or wallet. This zip-up compartment is made ideally for the Kriega Hydration bladder, with holes to pass the drinking tube through on both straps. However, it also holds a 13" laptop quite nicely.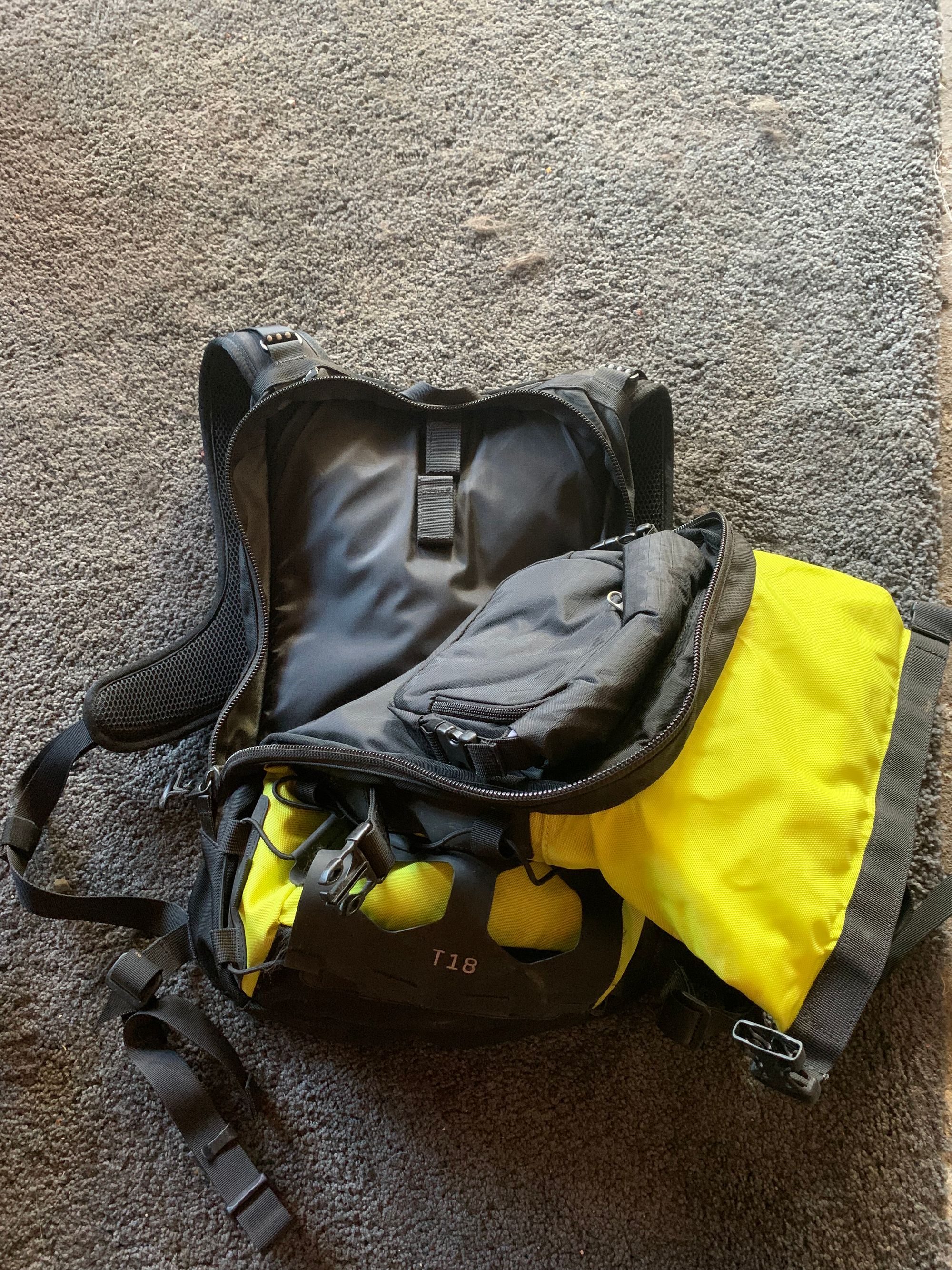 The main compartment on the T18 is a standard Kriega roll-top arrangement, meaning its waterproof, and has a removable white liner, fastened by Velcro. This white liner is great for making things easier to find in your bag.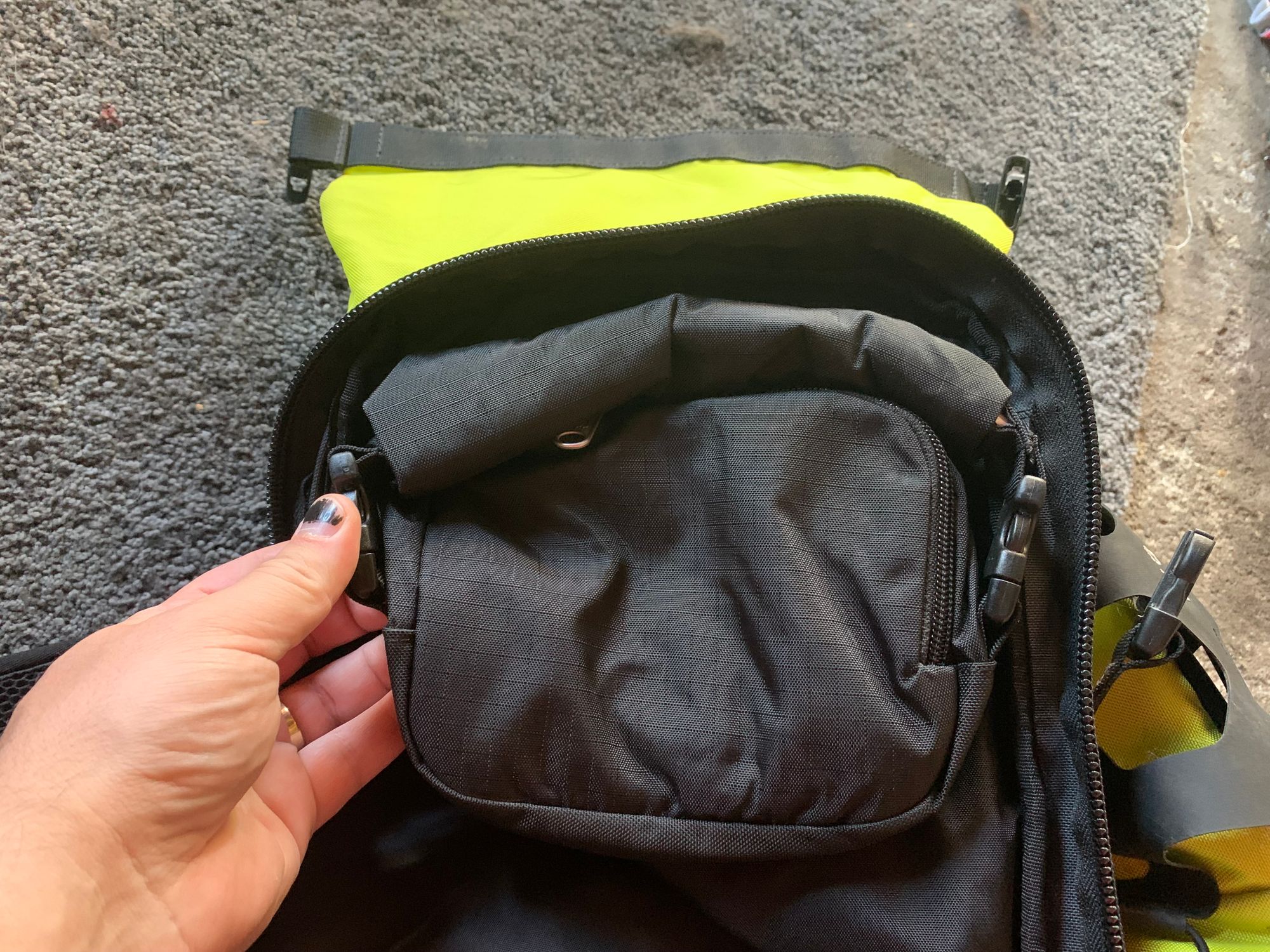 Further to this, there is a sort of cargo net over the outside of the pack, allowing the wearer to stow a small waterproof jacket or something like that, and tightened down by an elastic bungee.
I have tested this pack out in a few different scenarios over the last 6 or so months, such as commuting, trail riding, adventure riding, and I'm rather impressed. The Quadlock system on the main shoulder straps is really good at moving the weight of the pack from your shoulders to your chest. meaning more comfort on those long rides.
The T18's waterproof compartment has been flawless over the past 9 months in even the heaviest of commuting downpours. I regularly carry a 13" MacBook Pro in the zip-up compartment, and all the cables I need, and often an iPad in the waterproof compartment, neither have ever been wet when I reached my destination.
Given the size of the pack (only around 18L) its really quite hard to load up the pack with anything that would make it too heavy for a long ride, but on the odd occasion I have had a fair amount of weight in the pack, it has still been perfectly comfortable and I often forget it's there.
There is a waist strap also for extra stability, but I never use it, and the pack still never moves around. Once it's on and the Quadlock is done up, I find it incredibly comfortable and stable.
If you're looking for a pack for trail riding, commuting, or anything in between, regardless if it's a standard commute, the Molesworth road, or the 42 Traverse, I can highly recommend the Kriega T18 pack. Check it out at Motogear.co.nz or ask for it by name from your local motorcycle retailer.