So, you're into motorcycles, and want to share your experiences with family, friends or complete strangers over the internet... well, you're in luck, as I have been doing exactly this for a number of years and have put together a list of gear I use.
Recently I was asked to write a guide on how to capture all the action on a motorcycle trip. I really struggled with this concept, as there's no one way to do it. Each different job requires a different approach and different gear, but generally they all revolve around "The Story".
So, let's start there. What is 'The Story"? What is the aim of the game? What are we trying to achieve?
If its a new bike, and you're trying to show people all the details, then there will be more stationary shots and close up detail. If its a trip and you're trying to capture all the action then there will be more motion and action cameras used. And if its a podcast then cameras are useless and its all about the microphones and articulating the action.
Let me run you through some of the tools I have gathered over the years.
GoPro Hero 9 Black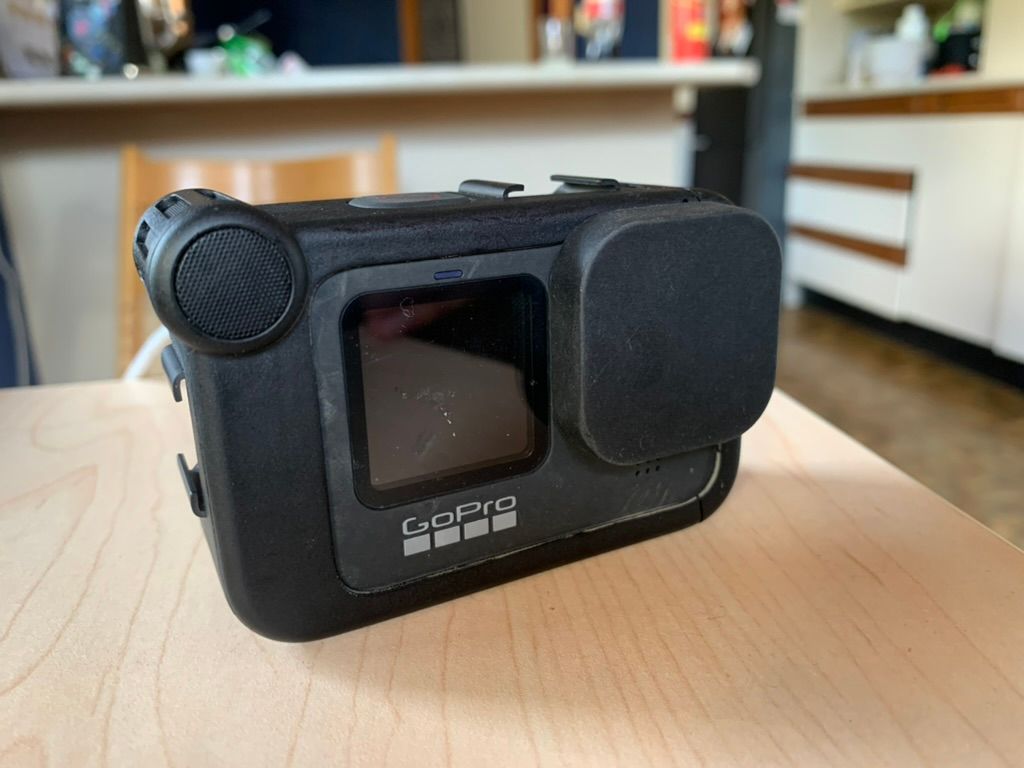 The GoPro is a brilliant camera for either mounting to a bike, on a helmet, or on a tripod and capturing all the action from one angle. I have the studio mod for mine, which has 2 coldshow mounts and allows me to plug in an external mic. For basic stuff, and showing your mates what you got up to in the weeknd, or social media, this is possibly all you will need.
Insta360 One R
The Insta360 One R is a modular camera, great for GoPro style action from one angle, or attaching the 360 mod and getting all the action from any angle. If placed on top of a helmet youll see all angles, and can keyframe to look forward, backward or a mixture of angles. You can be pretty relaxed with camera placement as you choose where to look later in post production. This camera on its own can really capture and produce some amazing looking footage for Instagram reels.
Rode Wireless Go 2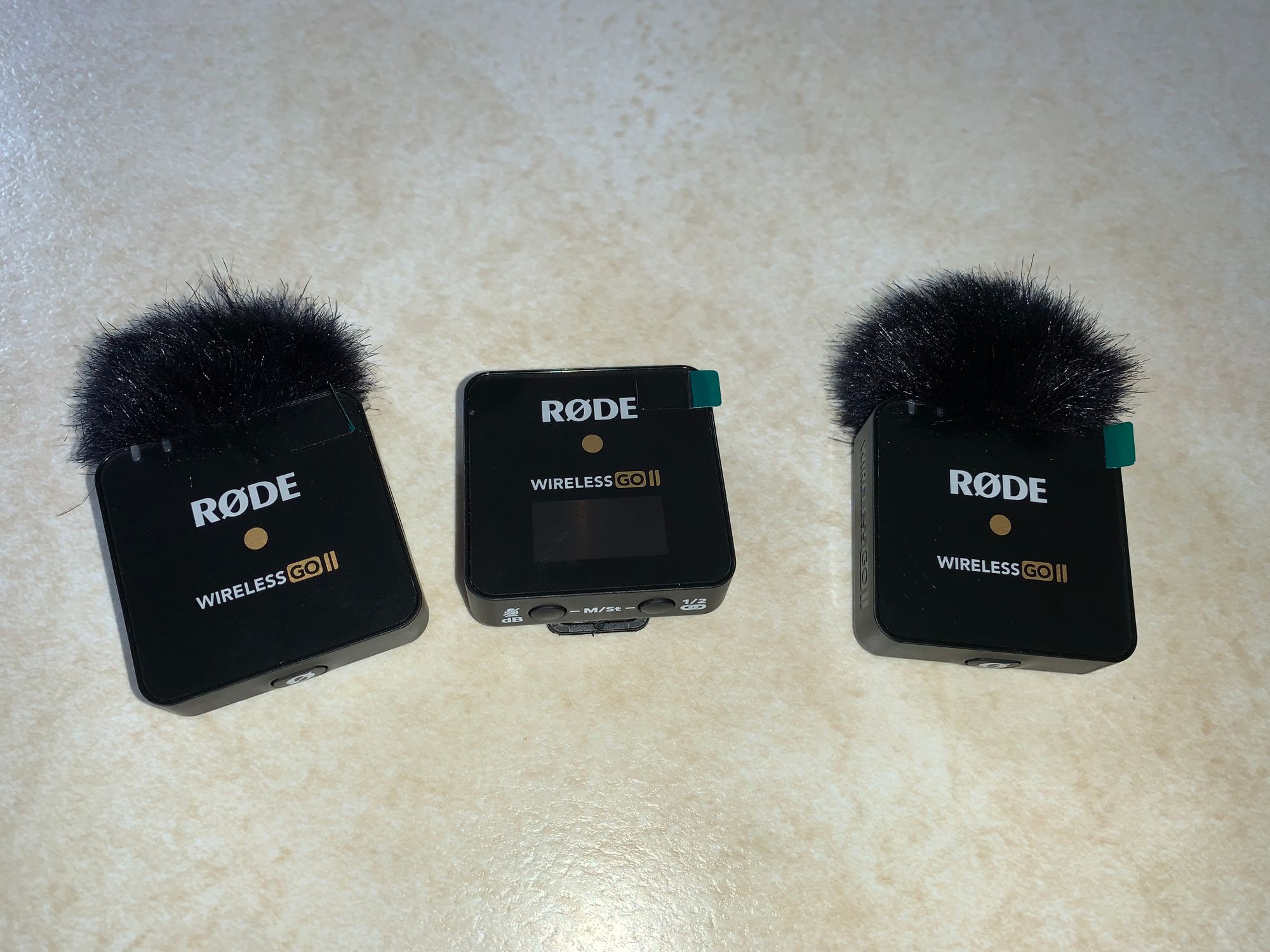 This is a brilliant device, with 2 wireless mics transmitting to a single reciever, plugged into an audio recorder, computer, GoPro or almost anything else. The Mics also record p to 7 hours to their internal storage.
Zoom H1n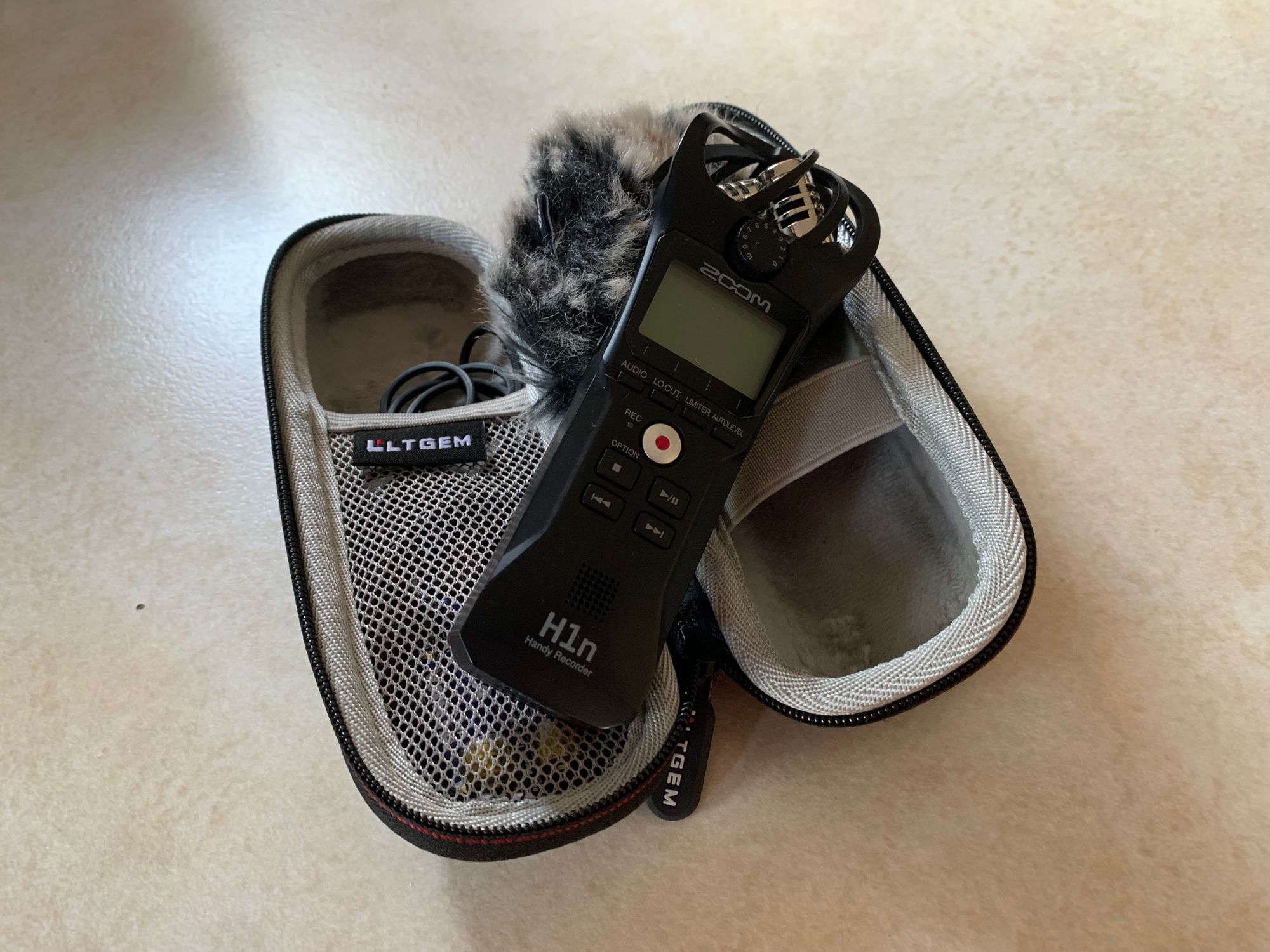 This is my standard go to for recording audio, with its built in mics or plug in a lavalier mic. Tt fits in a pocket and is great for recording in the field. Many Kiwi Rider Podcast episodes recorded on trips have been recorded on this.
iPad Pro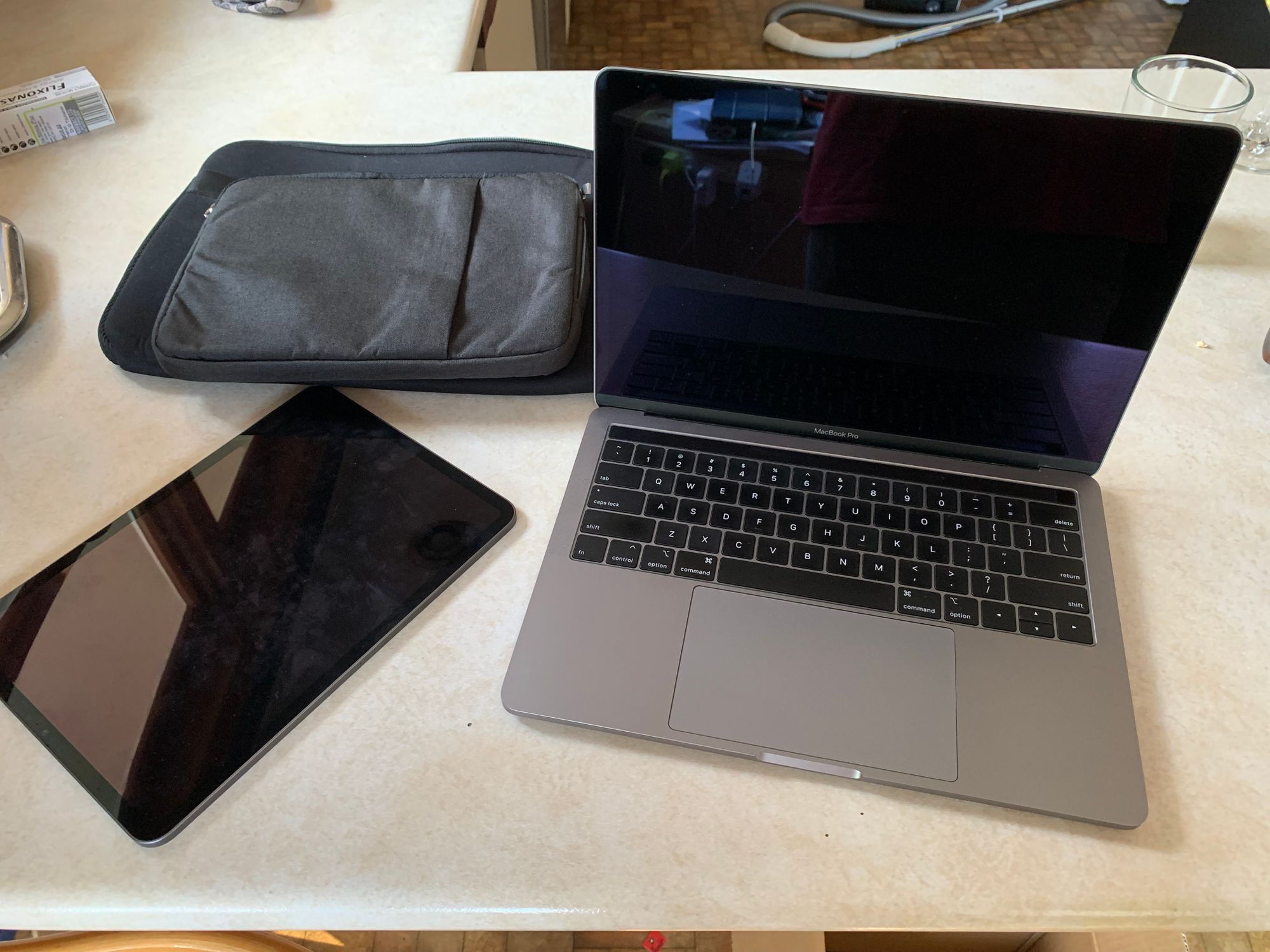 The iPad pro utilizes the M1 Apple silicone chip, and is brilliant for connecting to the GoPro or Insta360 and doing quick edits for social media.
MacBook Pro
My 13" MacBook Pro has been on many trips, and is ideal for storing footage from each day on a multiday trip. its also capable of collating and editing video and audio footage.
iMac M1 24"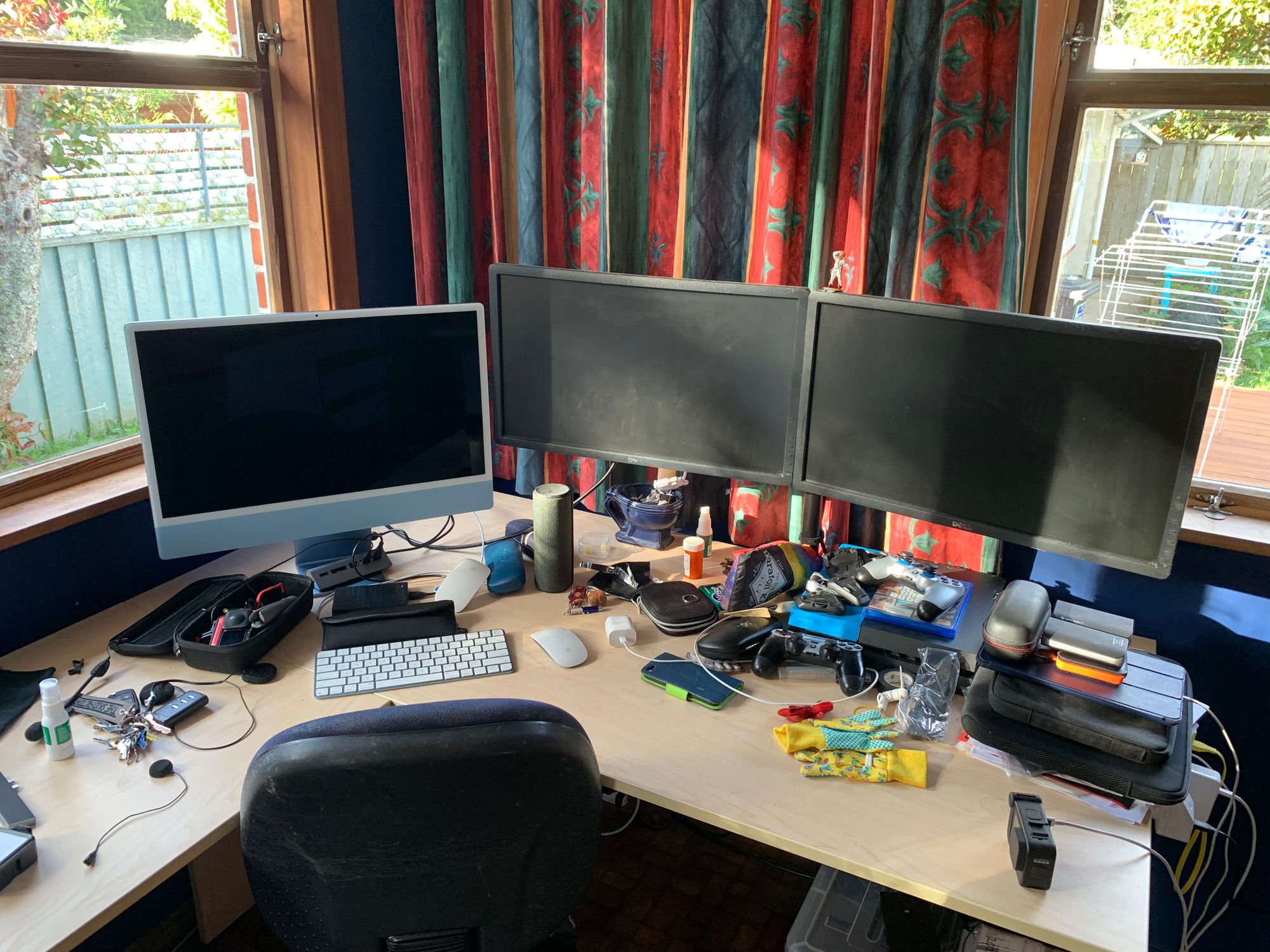 The M1 iMac is fast becomming my go to for larger audio or video projects, as the M1 processor is an absolute beast. I run Finalcut Pro for video editing, Protools for audio editing and this beast is more than capable of running both at the same time. The downside of course is that this is a desktop device and cant be taken out in the field on longer trips. Be ready for your workspace to be in a constand stae of mess.
iPhone XR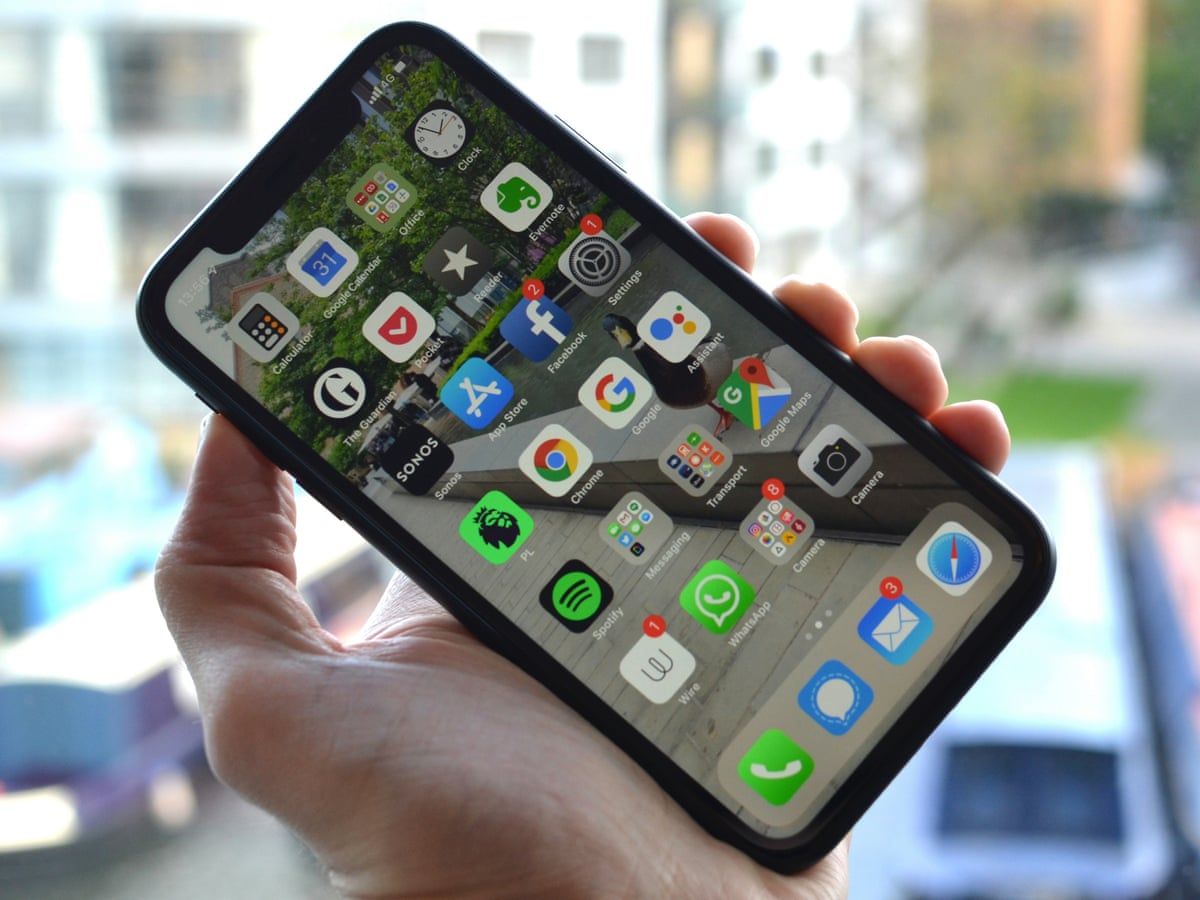 My old iPhone XR spends its days on the bars of my bike, usually plugged in and always on charge, at a pintch it can be used to record audio, capture video, GPS and track location. Its great for chucking in a gimbal and capturing high quality b-roll or closeups.
Intercoms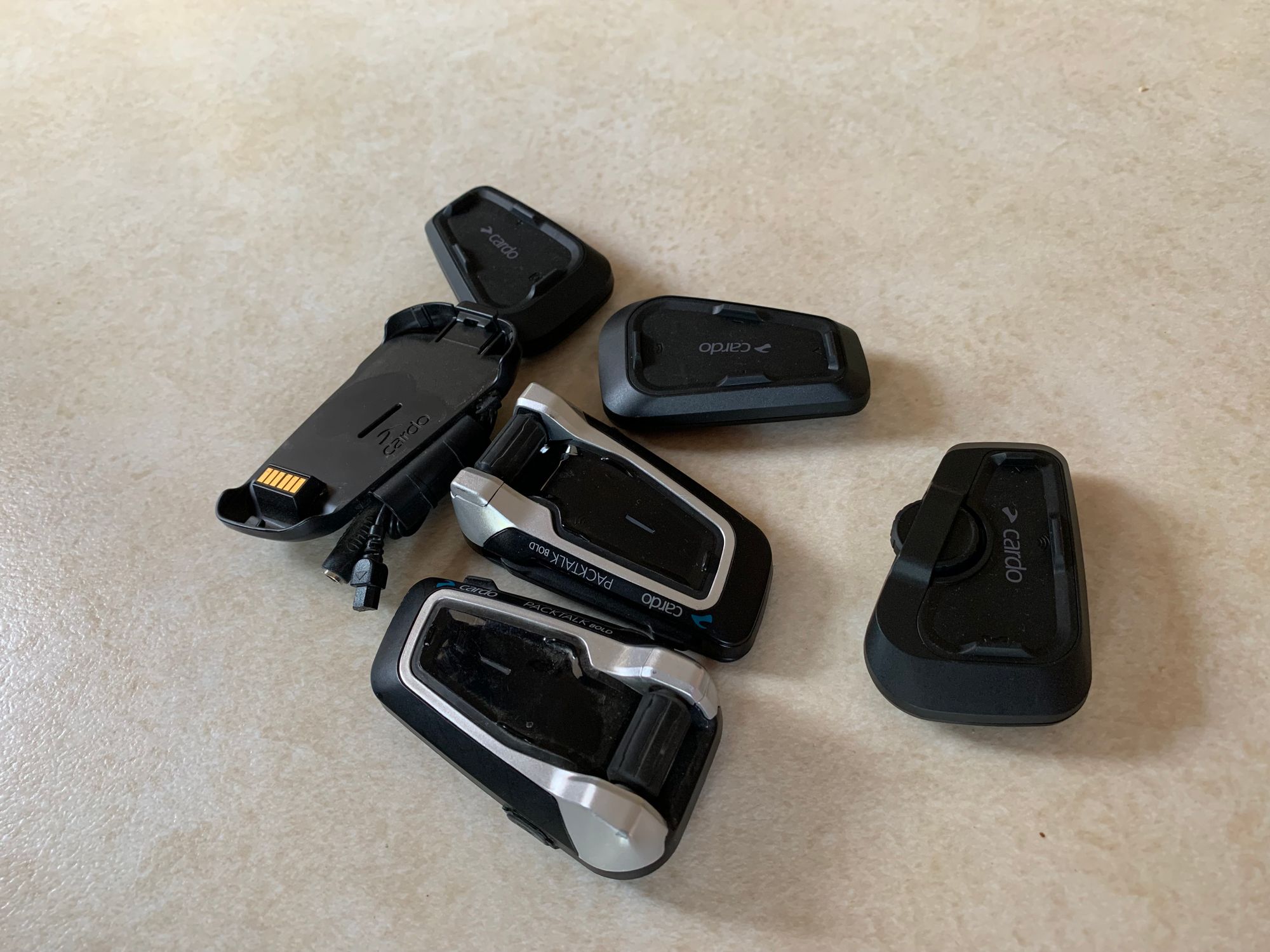 I have been running the Cardo Packtalk Bold for a few years, one for my helmet, and one plugged into an audio recorder to capture the whole conversation from everyone in the group.
DJI mobile phone gimbal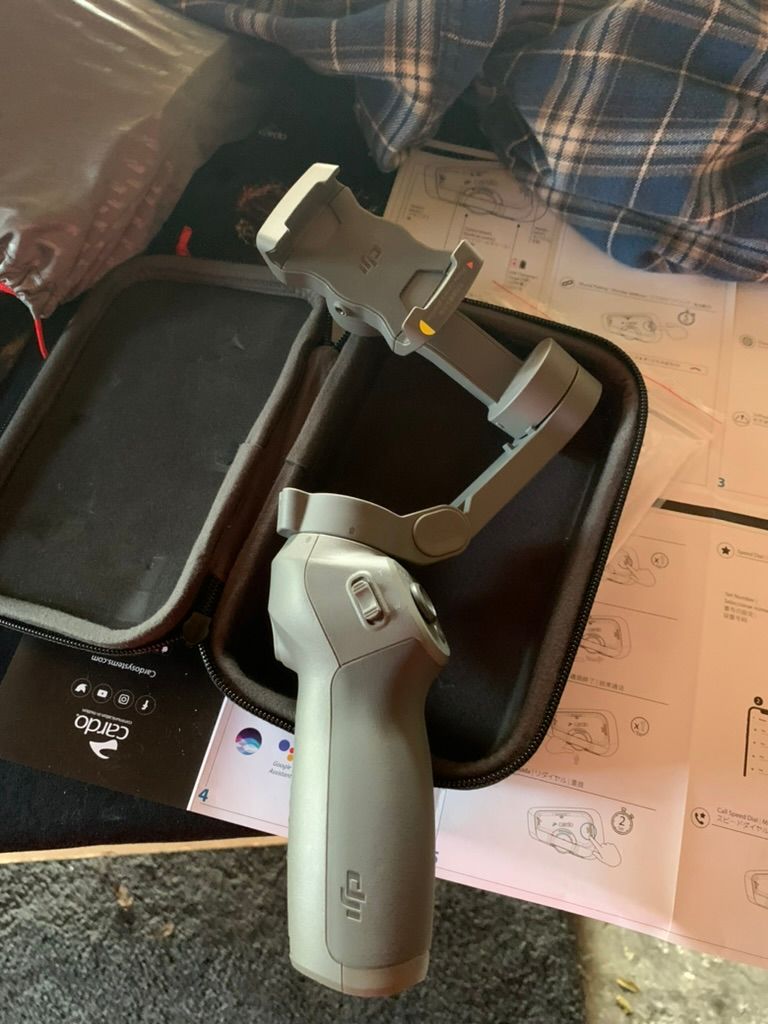 This is great for capturing close up and super stable B-roll and detail videos
Charging in the field
I have 2x 6000mah battery banks, and a single 1000mah solar powered battery bank. These are essential for charging intercoms, cameras, or even the iPad at a pintch.
File and data storage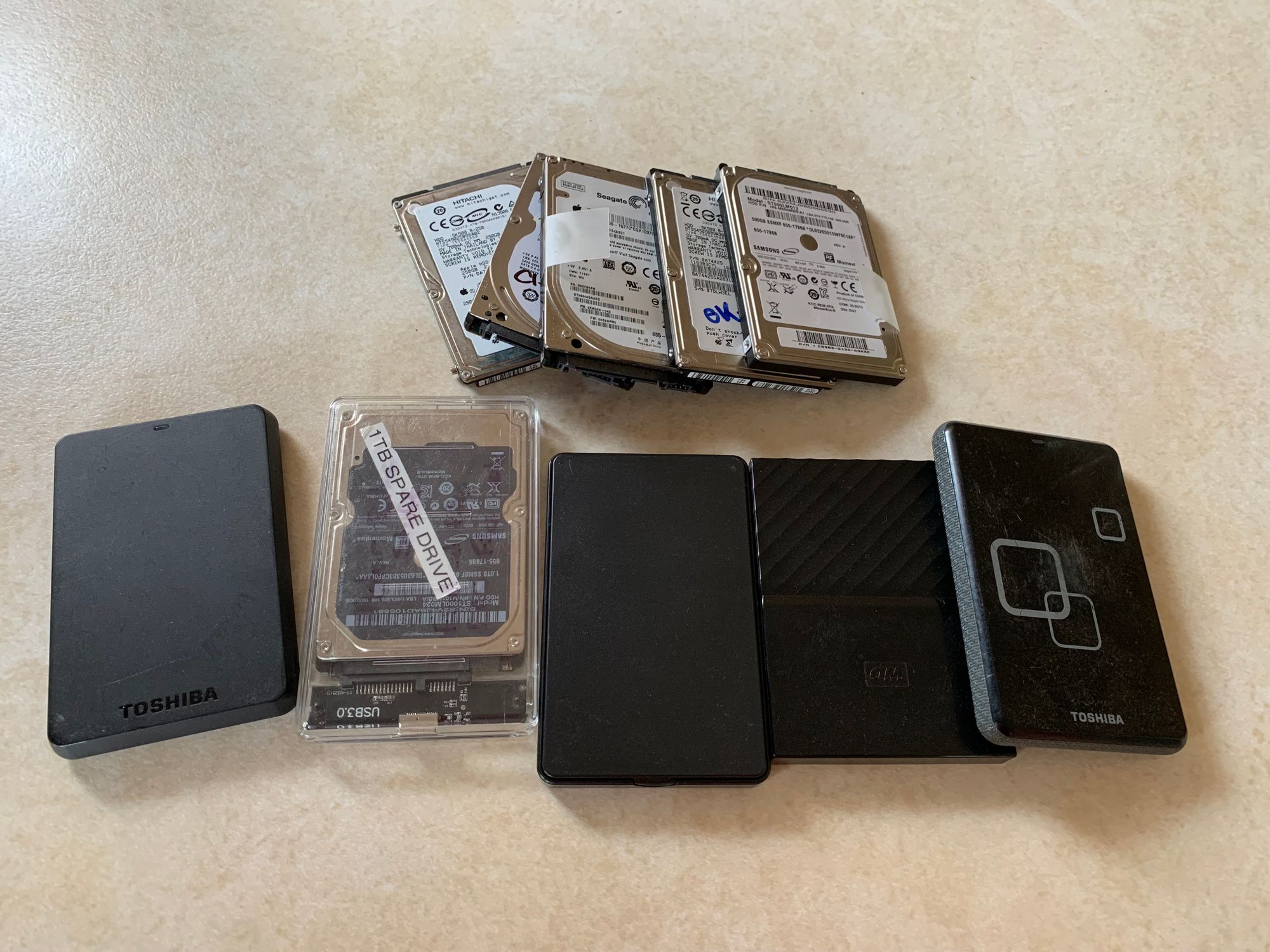 If you are getting into content creation, youll find out very fast that file and data storage is the bain of your existance. If dealing with audio, on 2tb drive will last you a long time. if dealing with 1080p video footage then youll fill a 2tb drive in 6 months to a year. if dealing with full 4K then youre looking at maybe 2-4 projects per drive. of course this depends on how much of th eoriginal footage youre planning on keeping, and how indepth your projects are, but in the current climate, 4K is just too large and takes to long to edit.
Cables
Oh my god, cables are the bain of my existance. No matter how many you have you'll always be looking for the one you dont have. Generally every device comes with its own cable for data transfer and charging, but everything is slowly making its way to USB-C, so you can get away with a 25w wall socket and a couple of USB-A to USB-C cables. Of course the iPhone uses a different cable, and the Packtalk Bold still uses a micro USB. I also have an assortment of 3.5mm TRS and TRRS cables and a bunch of other stuff.
Camera mounts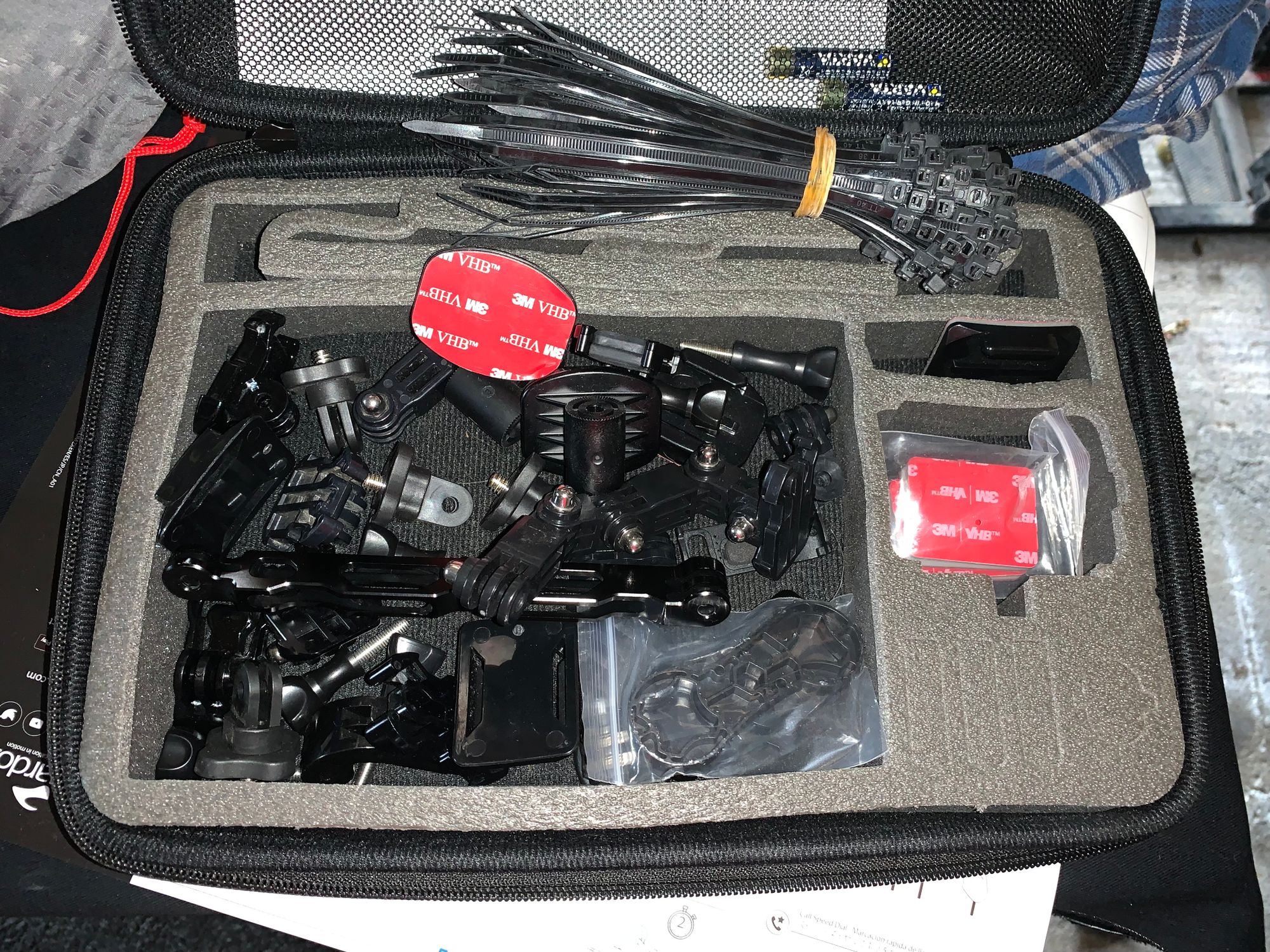 You'll never have enough. Some thought does need to go into getting the best angle sometimes, and if you want to capture all the angles, then youll need a multitude of mounts. I really like the MotoMounts chin bar mount on my HJC i70 helmet, but I'm not always wearing that.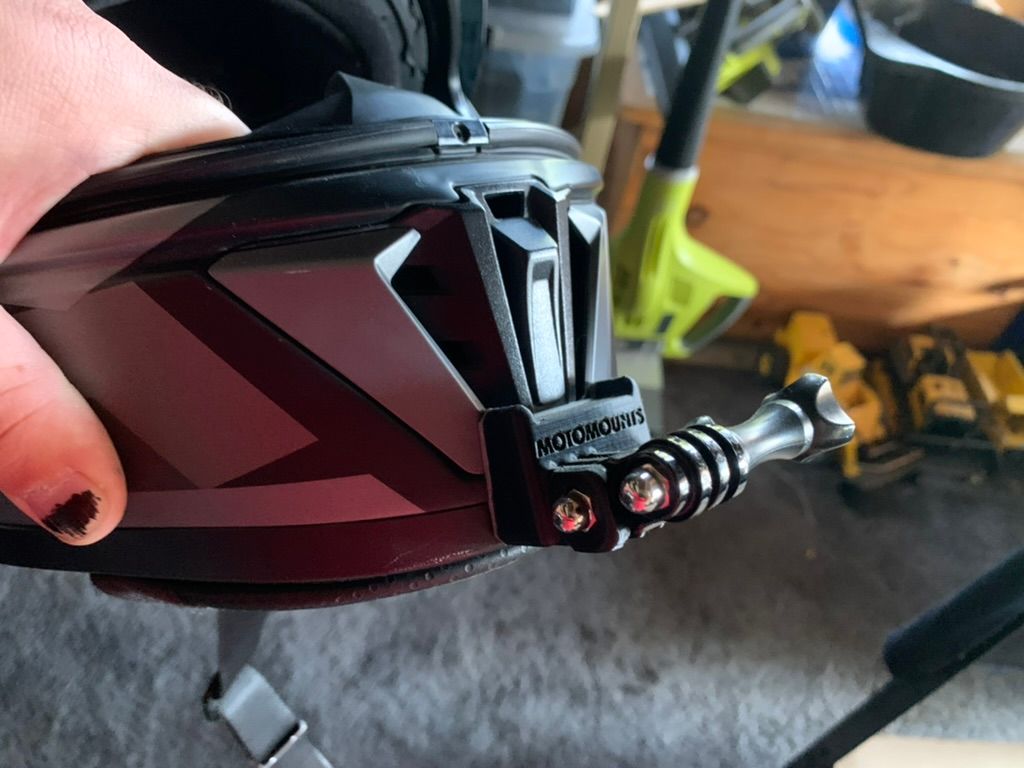 Because the chin bar is an ideal location for a camera, i have this strap on chin bar mount, which i very rarely use, but it is handy.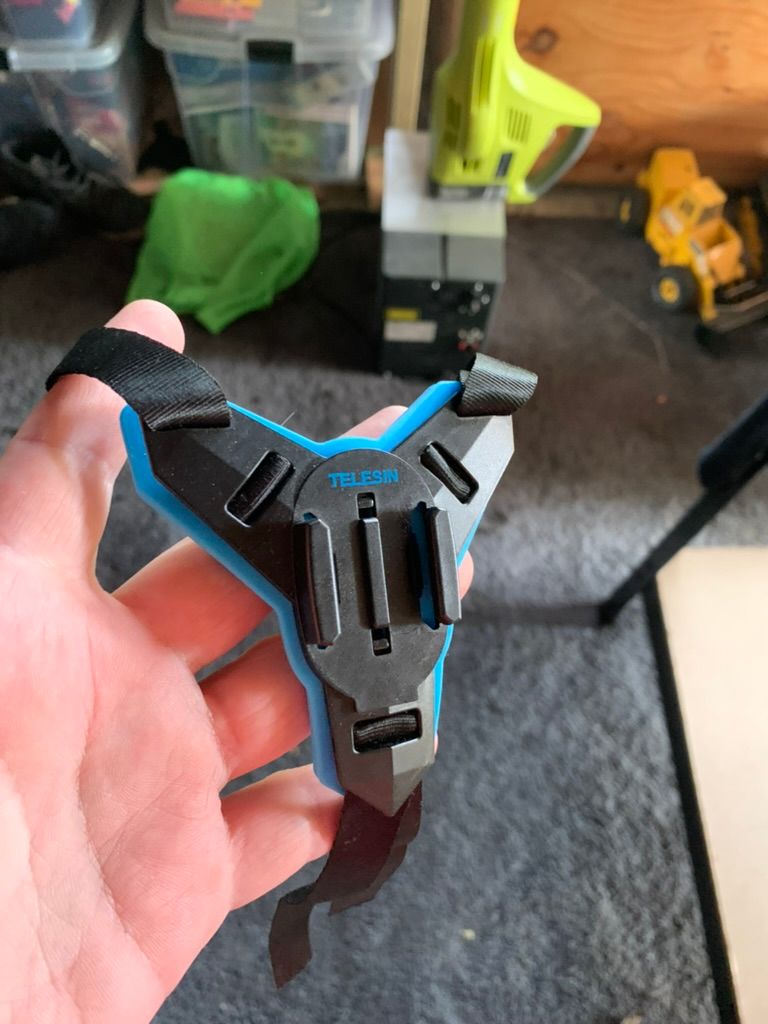 My new Airoh Commander helmet comes with a factory mount on the top of the peak whcih provides a really good angle for the 360 camera.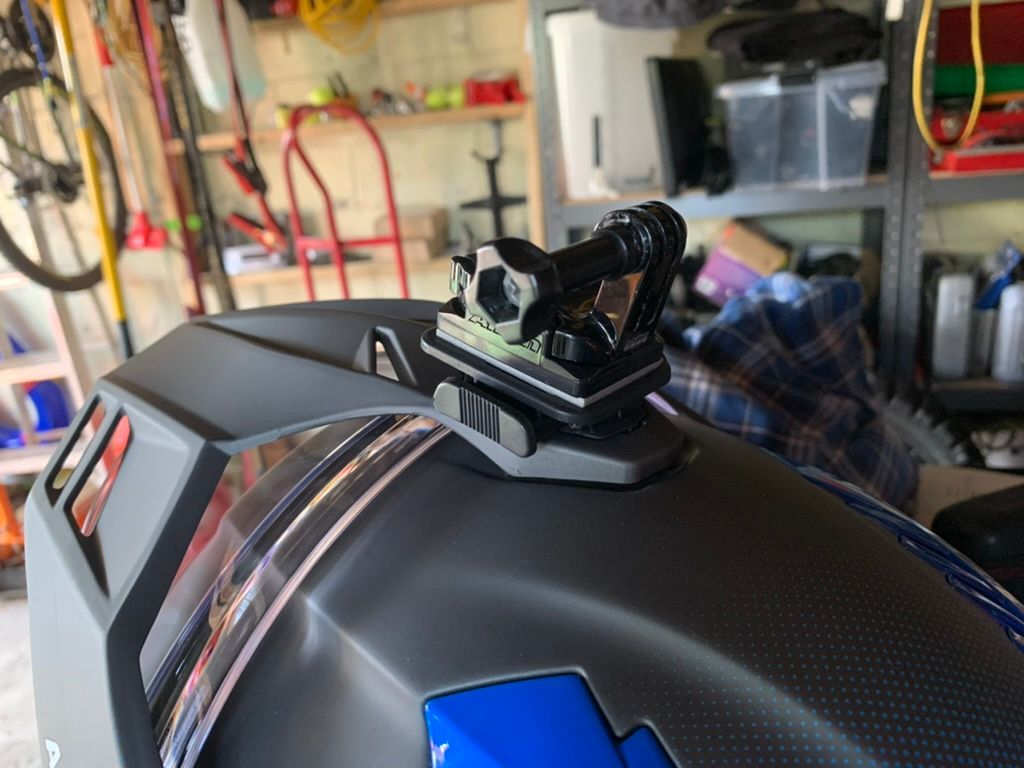 Luggage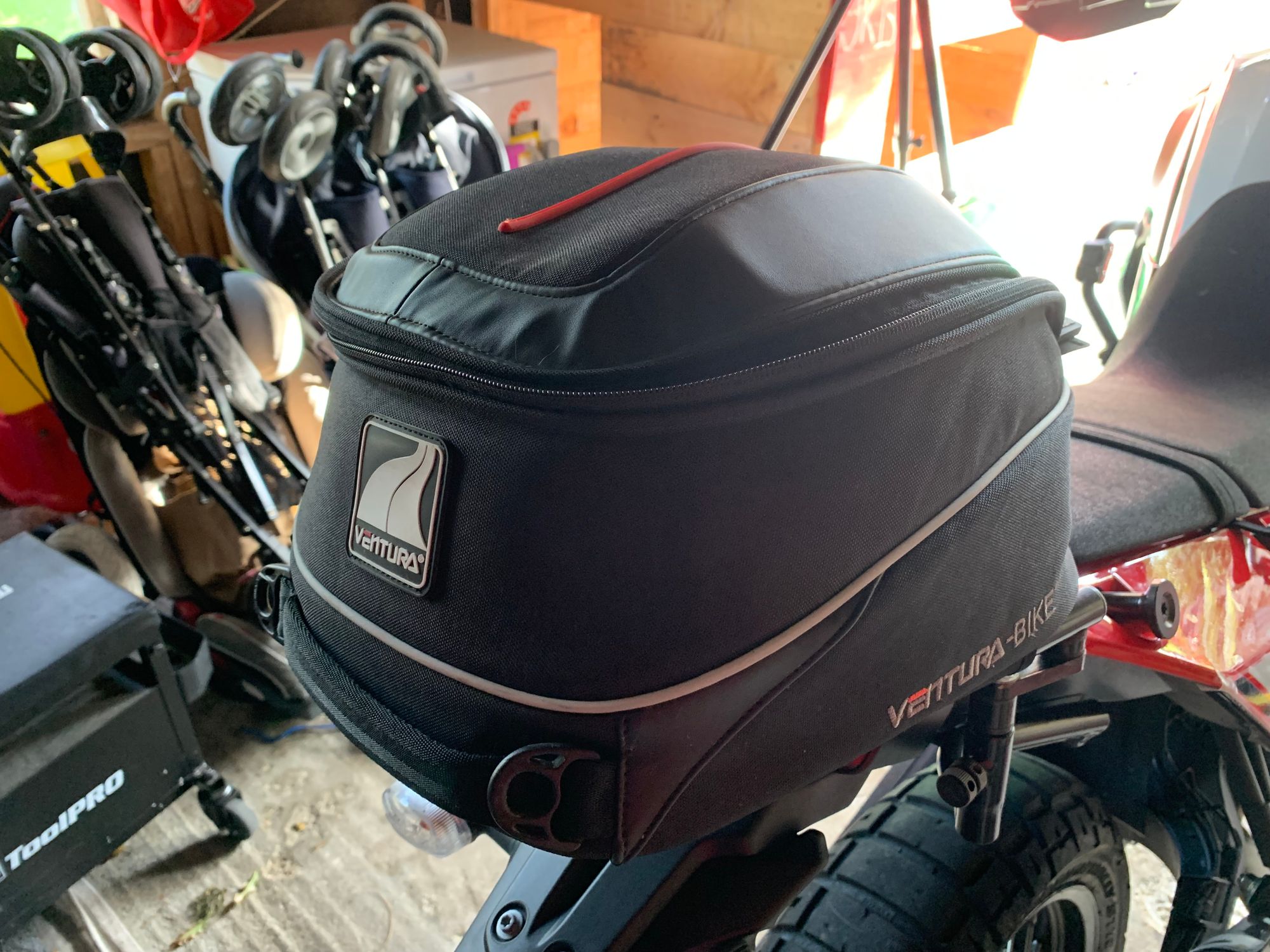 I find this 12 and 22L Ventura packs are brilliant for carrying all my camera and sound equipment, but I have been known to load them up in my Kriega US-20 also. Generally every device has its own pouch or case. don't forget to put your lens cap back on for transport or you may get some nasty scratches on it and then the camera might be ruined.
So, there's a bit of an overview of the gear I have and the standard tools I use to create motorcycling content. there is more, but every trip and project is approached on a case by case basis. If you have any questions, please dont hesitate to ask, and I'll try and answer them for you.