With Harley-Davidson having announced its self as a serious contender in the world of Adventure motorcycling, could this be the last of the old dinosaurs?
It's no secret, I'm not a die-hard Harley-Davidson fan, nor any cruiser for that matter, but I do believe you need to try all things to actually have an opinion on them. That said, when I was given the chance to ride the Sport Glide for a couple of weeks over the Christmas/New Year period, I jumped at it.
The Harley-Davidson Sport Glide is powered by the air cooled V-Twin 1747cc Milwaukee 701 engine, putting out 83HP at a little below 6000rpm. 1747cc and only 2 cylinders, can you imagine the side of them!?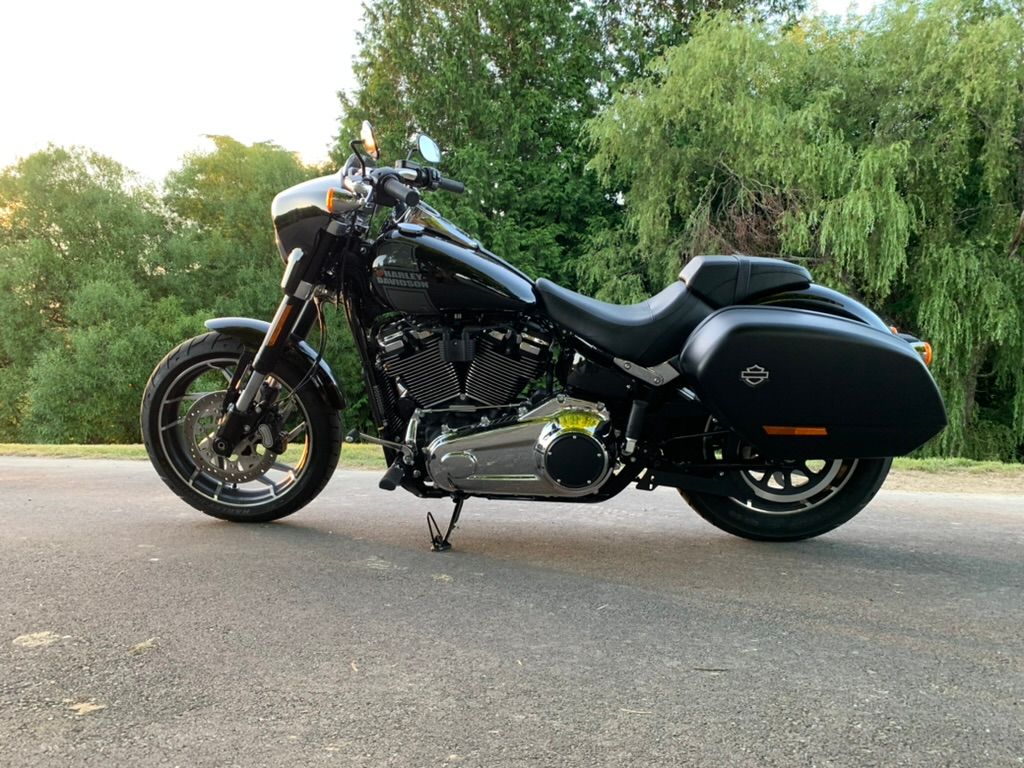 The wheelbase is a little over 1600mm and seat height is 680mm off the ground, so its pretty easy to stand over. It's a classic foot forward cruiser, and looks stunning in black, which incidentally is the cheapest option at a fraction below NZ$30,000.
Swinging a leg over for the first time, it did feel foreign to my adventure daily rider, but I soon found my footing, and found the pegs scraping the ground on the first corner. H-D says lean angle is around 28degrees. However, once you find your mojo, its pretty easy to get around on. Each gear change is a vizierial attack to the senses, with a solid "thunk", imagine Thor's hammer making contact with the earth. The Sport Glide comes with a with a very comfortable seat for the rider, but I'm pretty sure the pillion wouldn't want to be there for all that long. The engine is surprisingly stable with little vibration. While under motion the bike is incredibly stable, and easy to lean into corners.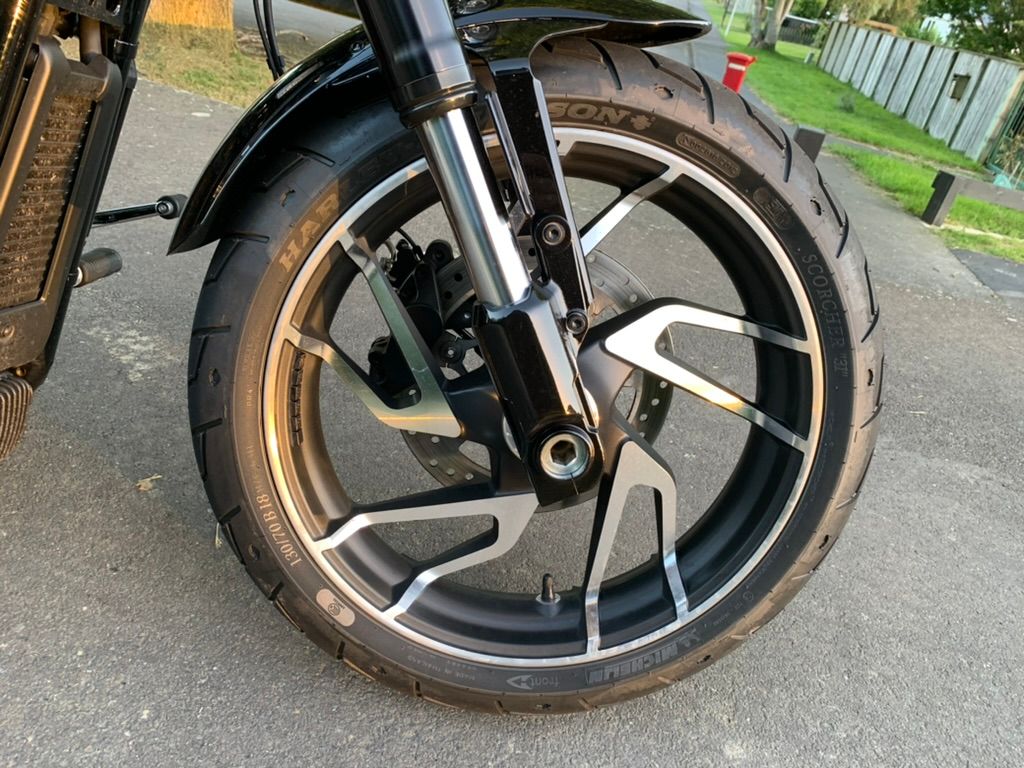 The Harley-Davidson Sport Glide is hauled up by a single front rotor and disc, but surprisingly, the breaks are brilliant.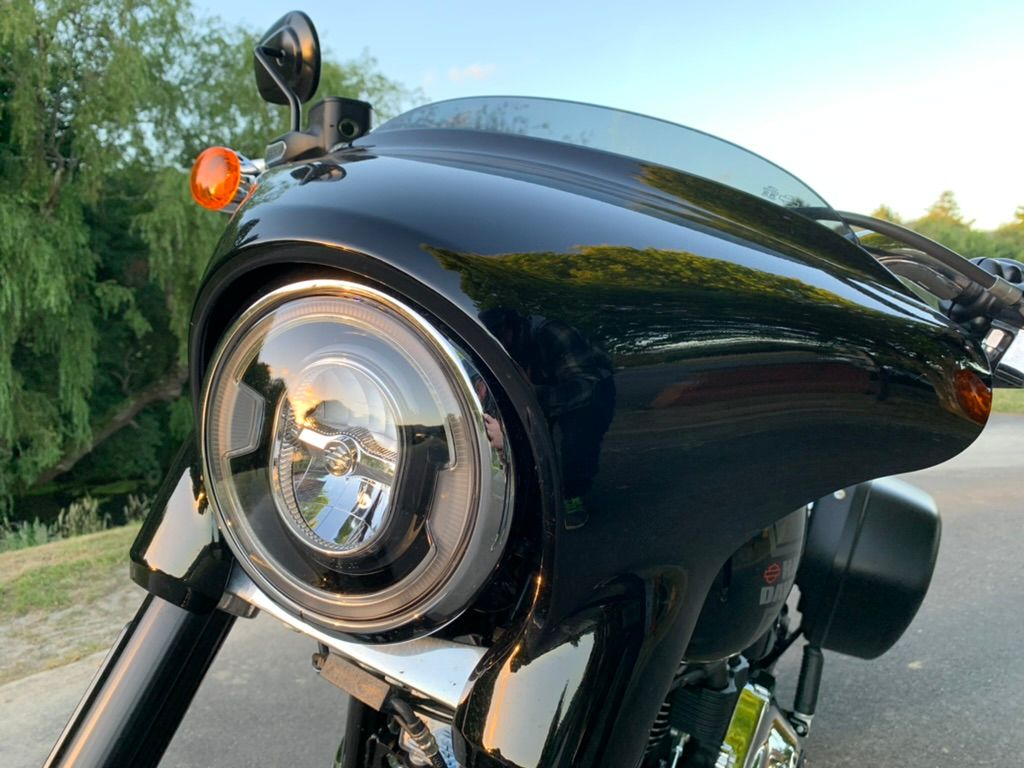 There is also LED lighting all around. H-D have definitely worked hard to bring these classic looking bikes into the 21st century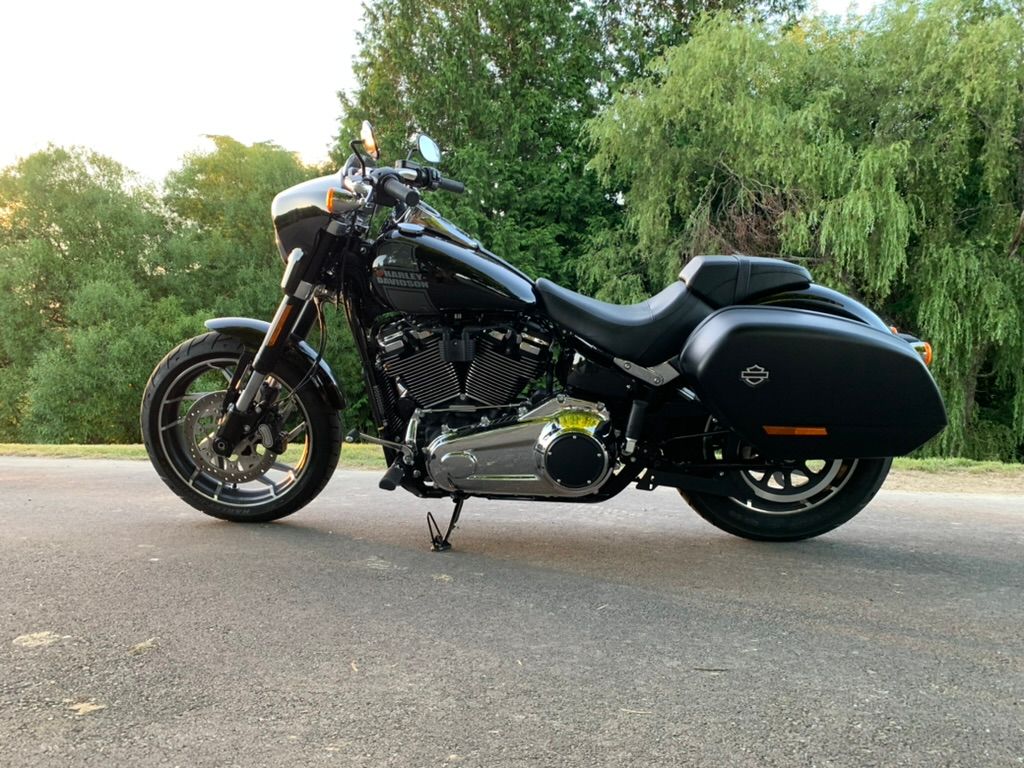 Coming form the factory with a set of colour matched, lockable and stylish hard panniers, i found this bike to be very practical. usually when you think of a cruiser, practicality is not high on the priority list. But heading out on Christmas-eve, i was able to park easily in motorcycle parking at the supermarket which is nearly always empty, and load up on all those last minute essentials for the big day. fitting all nicely in the panniers, i hopped on, and even managed a bit of lane splitting on the way home, while beating the heat and generating a nice breeze for my self. Seems like a winner to me.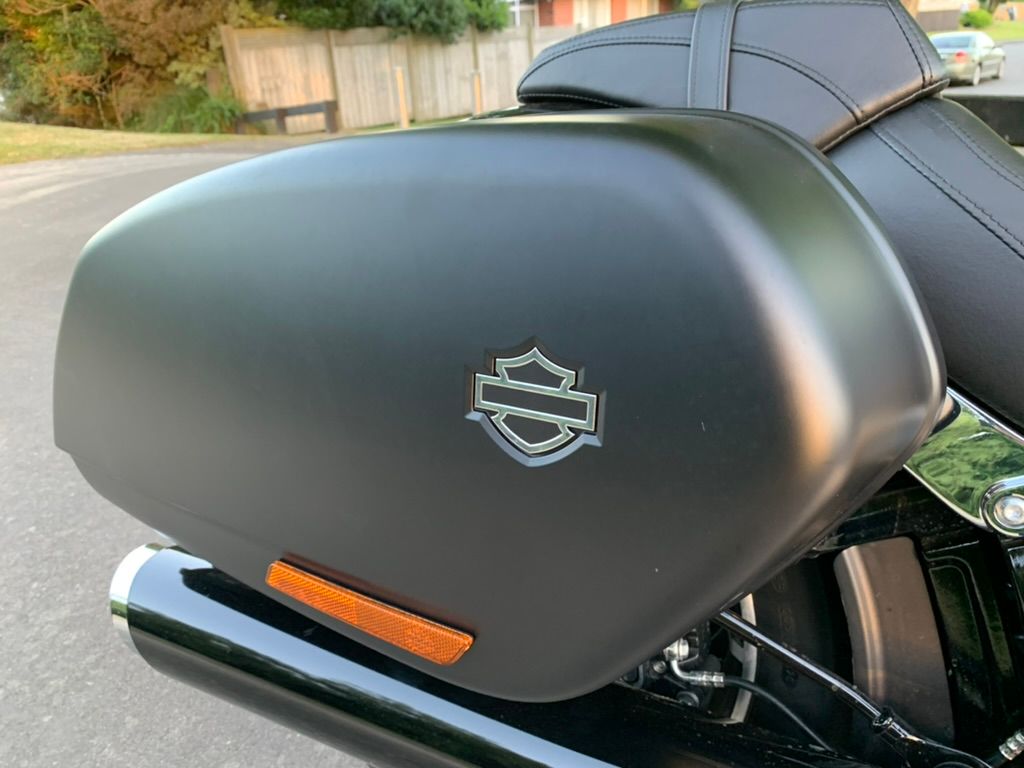 My only real issue witht he Sport Glide, and its possibly because im coming from a bike with a samller engine... is, Its not exactly what I would call cheap to run.
15L of fuel will see you go around 300km, which is roughly tthe same as my 700cc adv bike, but double the price. that said, if youre going for one of these, the price isnt really an issue.
The Sport Glide seems to be to be a pretty good coupling of old school American power, with an air cooled v-twin, but nice additions like ride by wire throttle and cruise control. Its nice to ride, but i can help feeling like it has a massive engine for the amount of power it puts out. In this day and age, it seems you're either a cruiser lover, or a cruiser hater. and don't get me wrong, im not a hater... But i do wonder how many of the haters have actually ridden one. It's smooth, torquey, comfortable, and looks great. I get that this style is not everyones cup of tea, coffee or shot of tequila. But I really enjoyed my time on the Sport Glide over summer. I'd highly recommend you at-least take one around the block. Just, don't leav it over too much.