Kicking off the brand's 120th year, Harley-Davidson has announced its new model lineup for the 2023 model year.
The first announcement of 2023 models includes a range of 120th Anniversary Custom Vehicle Operations (CVO) models as well as a new Nightster Special and a repowered Breakout 117. Hopefully, Harley-Davidson has more up its sleeve for 2023, as the January 19th announcement was admittedly a little underwhelming for those of us sitting outside of the brand's core demographic.
According to Harley-Davidson's President and CEO, Jochen Zeitz, today's announcement is just the first with more to come later this year.
"Since 1903, Harley-Davidson has pioneered American motorcycle design, technology, and performance, and today marks the beginning of a year-long celebration of Harley-Davidson's 120th Anniversary," he said. "We're excited to share the first release of 2023 Harley-Davidson motorcycles, with more to come later in the year. 2023 is going to be an unforgettable milestone for the Company, celebrating the history, culture and community of Harley-Davidson – we hope you can join us."
Kicking off the iconic brand's 120th year is the set of very limited-edition, super-premium CVOTM Road Glide® Limited Anniversary model which has one of the most intricate paint schemes ever offered by Harley-Davidson.
Panels of Heirloom Red are applied over a base coat of Anniversary Black, each outlined with a bright red pinstripe and a hand-applied gold paint scallop. Subtle details added within the panels portray the head and wings of a soaring eagle. The gold-plated tank medallion depicts an Art Deco rendition of the eagle, an iconic Harley-Davidson design element. Additional details include luxurious Alcantara seat surfaces with gold and red contrast stitching accents, gold-tone powertrain inserts and bright red rocker boxes and pushrod tube collars. Only 1,500 examples of this fabulous motorcycle will be produced for global distribution, each serialised with a laser-etched panel on the fuel tank console.
Special 120th Anniversary paint in a different scheme will be offered on six additional limited-production Harley-Davidson models, with colour and design combinations inspired by early Harley-Davidson motorcycles. Each features a classic panelled paint scheme with gleaming Heirloom Red as the base colour. Panels are outlined with a bright-red pinstripe and filled with a darker Midnight Crimson fade. Additional details include an Art Deco eagle tank medallion, seat covers with red side panels and gold embroidered Harley-Davidson logo, and red fade powertrain inserts.
This commemorative design will be offered on the following serialised models:
• Ultra Limited Anniversary (production limited to 1,300 examples globally)
• Tri Glide® Ultra Anniversary (1,100 examples)
• Street Glide® Special Anniversary (1,600 examples)
• Road Glide® Special Anniversary (1,600 examples)
• Fat Boy® 114 Anniversary (3,000 examples)
• Heritage Classic 114 Anniversary (1,700 examples)
Currently how many of these rather exclusive commemorative bikes will be heading to New Zealand dealers is yet to be determined by Harley-Davidson Australia & New Zealand.
Updated Breakout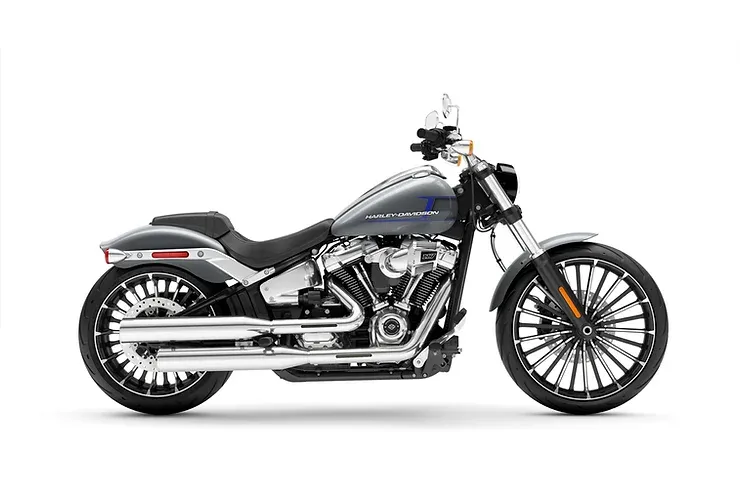 For  2023, Harley-Davidson is giving the popular Breakout from the Softail family a bit of an upgrade. Like we've seen with many of the firm's bikes recently, Harley is throwing down by chucking the 117cu in Milwaukee-Eight in between the frame rails to give the Breakout even more tyre-shredding torque.
Harley hasn't just chucked the big-bore engine into the Breakout and called it a day, however. They've also thrown in a new 18.9-litre fuel tank topped with a low-profile chrome console shaped to lengthen the motorcycle profile as well as offer the bike an extended riding range.
There's also a new handlebar riser and the polished stainless-steel handlebar is 19mm taller than the previous model which H-D says gives the new Breakout a better reach to controls.
H-D has also made sure the new Breakout stands out with even more dazzling chrome finishing including the rear fender supports, side covers, muffler shields, turn signals, mirrors, and Heavy Breather intake.
Finally,  the 2023 Breakout scores a new set of 26-spoke cast-aluminium wheels which are finished in gloss black with machined details.
Pricing and availability of the new Breakout are yet to be confirmed by Harley-Davidson Australia and New Zealand.
New Nightster Special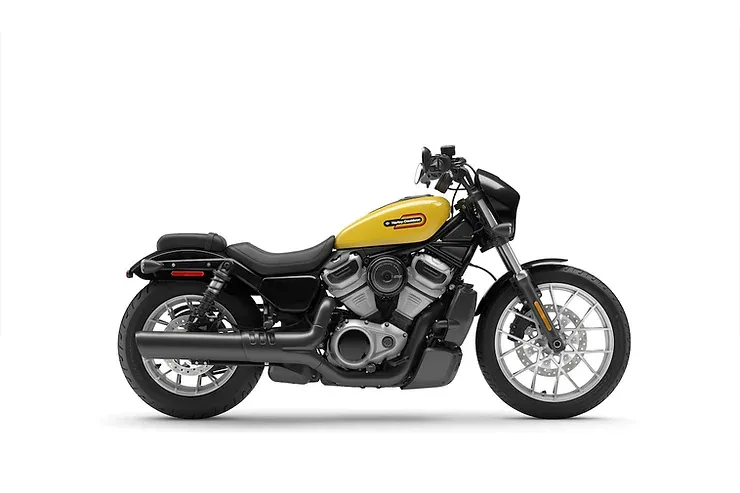 The Nightster Special is perhaps the only bike in the 2023 announcement that got us a little excited here at OnThrottle. Harley-Davidson has a gem of an engine in the Revolution-Max platform and in our opinion is terribly underutilising it.
The Nightster Special is powered by the smaller capacity 975T variant of the Revolution-Max and is tuned for great low-down torque.
The most modern bike in the 2023 lineup announcement, the Nightster Special flips the script on the traditional Harley build with an under-seat 11.7-litre fuel cell, liquid-cooled engine and full electronics suite.
Unlike the 1250 Sportster, the Nightster Special comes equipped for a passenger with rear foot pegs to enable two-up adventure. There's also a factory cruise control and a USB charging port to make those adventures even more accessible.
Tech-wise the Nightster Special scores a tyre pressure monitoring system (TPMS) which is displayed through the bike's 4-inch TFT screen. The TFT can display navigation when paired with the Harley-Davidson mobile app. The display supports infotainment generated by the rider's Bluetooth®-equipped mobile device.
For the Special, Harley raised the handlebar 51.8mm up and one 25.4mm back to put the rider in a more relaxed position.
Braking comes courtesy of Brembo with a  single 320mm front brake disc clamped down on by an axial-mount four-piston caliper. Slowing the rear is sorted by a floating single-piston calliper and 260mm rotor.
The Nightster Special provides a safety net for the rider with ABS, Traction Control, and Drag-Torque Slip Control System.
Again, there currently is no word on NZ pricing and availability.