For most of my riding years, I've always gone with low to mid-level helmet offerings. But maybe having a child has changed things. maybe it's something else. But, can you really put a price on your head?
I bit the bullet and bought the most expensive helmet I have ever owned. OK, In the interest of full transparency, I didn't pay full retail price. The perks of having a platform on which to talk about my motorcycle experiences right? But all the same, I did stump up a fair chunk of change for an Arai XD-4 Adventure motorcycling helmet.
The Arai XD-4 is a very popular helmet among my esteemed motorcycle journalist colleagues. I personally know around 5 people who would proudly say that the XD-4 is their ADV lid of choice. Why? Arai takes the safety of their helmets seriously. They don't offer any accessories or features that they deem to be a compromise of the helmet's main job. For this reason, you won't find an Arai with a drop-down internal sun visor. Arai sees this as using valuable space where the impact-absorbing EPS should be.
Arai helmets are hand-made in Japan and checked 5 times by 5 different people before they leave the factory. These sorts of procedures require manpower, which in turn costs money. This is likely one reason the price is a bit higher. But Arai doesn't put a priority on making a profit. Sure, they're a company out to make money and they don't make silly business decisions, but their reason for being is to make safe motorcycle helmets. Back in 1976, the then top-dog at Arai, Mitch Arai, decided to stand out from the crowd, they needed to do better. Being a motorcycle rider himself, he was driven to create the safest helmet around. So that became their goal. And even today, when you look at the top 10 safest helmet brands around, Arai is always in the top 5.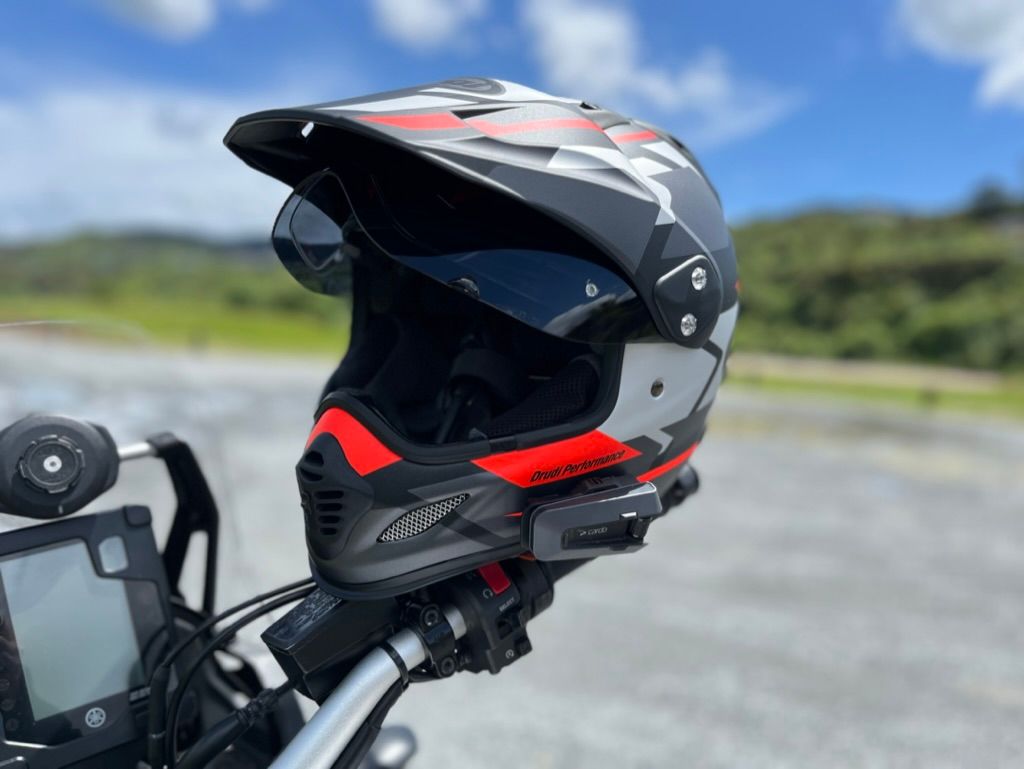 So, what's it like?
I have always said when asked what helmet is the "Best", you need to go to a store with a wide range of helmets, and try some on. It's a sliding scale of price, comfort, safety and features. Only you are going to wear it, so only you can make the call as to what helmet to buy. So keep that in mind as I run you through my experiences with the Arai XD-4.
The Good
It's comfortable, and there is a lot of room around my ears, whiles still gripping the crown and jawline well. There doesn't appear to be any padding touching or creating pressure points on my ears at all.
The shell feels small and reasonably lightweight on your head.
The peak doesn't catch as much wind on the motorway as one would expect.
The visor seals well, there is plenty of ventilation.
The Bad
The chin straps could be a little longer, as it's a little cramped at times when trying to do up the double D-rings.
The modular design of the EPS/cheek pads makes installing comms slightly more complicated.
How does it compare?
I have spent a lot of time riding in the LS2 Pioneer Evo,  and the Airoh Commander, both cheaper helmets than the Arai XD-4, the LS2 retails around the $260 mark and the Airoh around the $750 mark.
The LS2 was comfortable, but the shell was bigger and the peak caught more wind at higher speeds. The materials do feel cheaper, but not horrible.

The Airoh is heavier and puts more pressure on my ears on a long ride, but it does come with an inbuilt drop-down sun visor.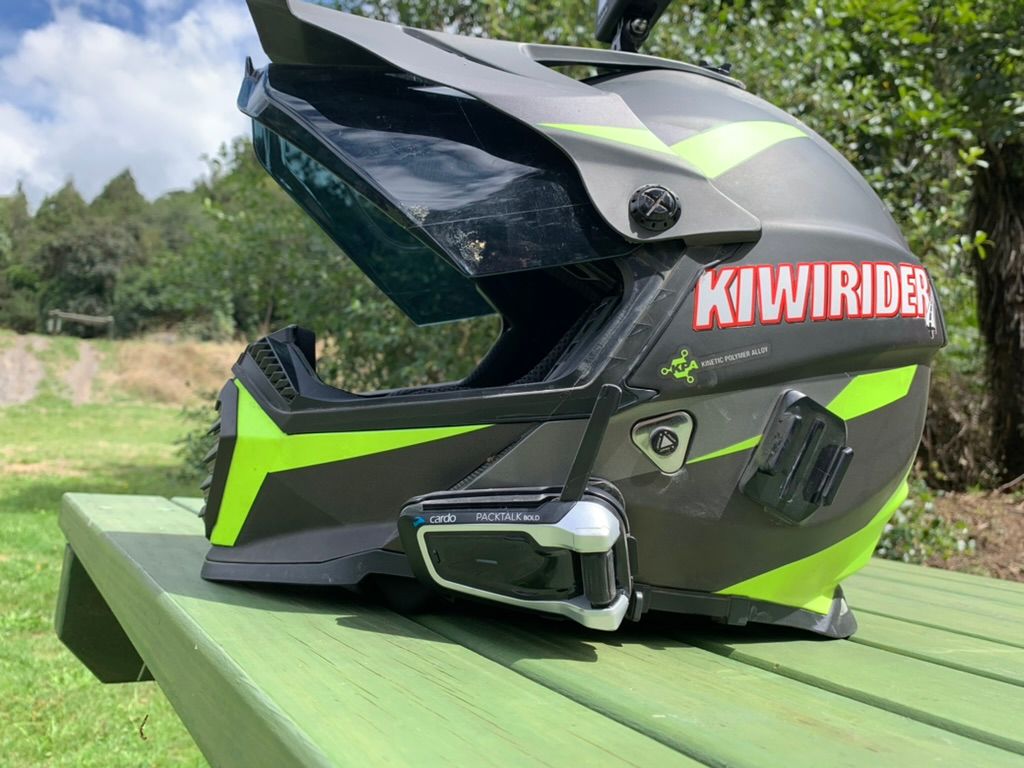 LS2 Pioneer EVO - $289
Outer shell: Kenitic Polymer Alloy )KPA)
Cutouts in EPS for Comms
Lining clips to embedded domes
Ratchet strap fastening
Clear visor Pinlock
Tinted visor no pinlock
Can be used without visor - Goggles
ECE 22.05
Internal sun visor
Removable lining
Weight 1350g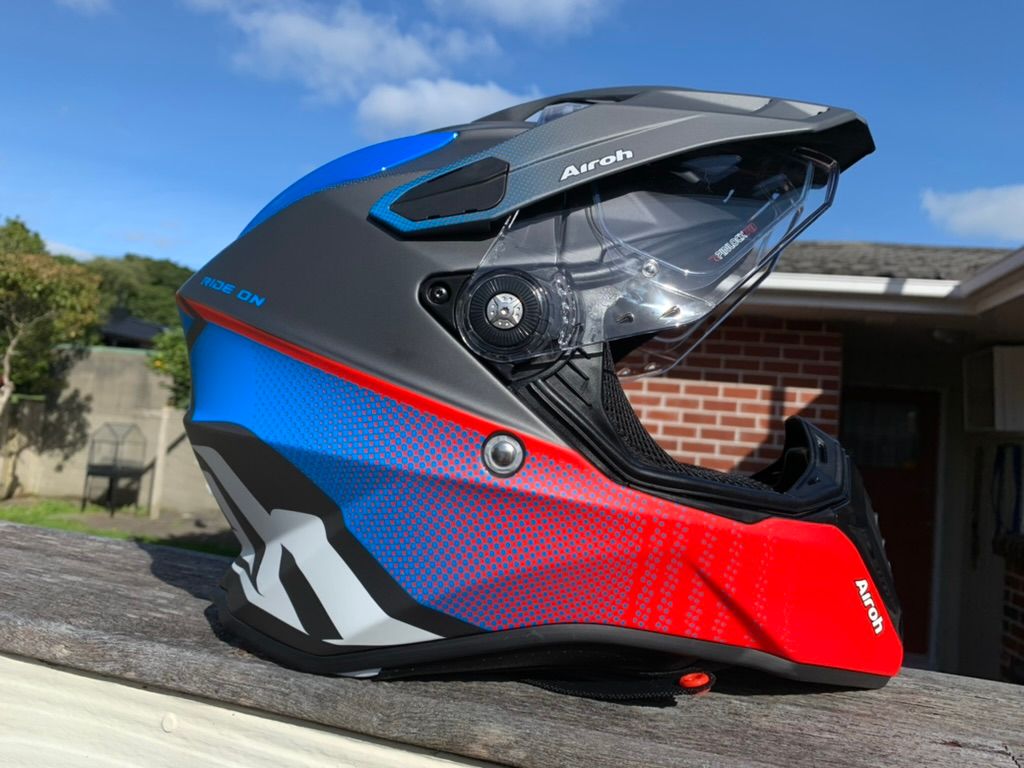 Airoh Commander - $729
Outer Shell: High-Performance Composite
Cutouts in EPS for Comms
Some clips, some friction fit
Double-D fastening
Clear and tinted visor pinlock
Can be used without visor - Goggles
ECE 22.05
Internal sun visor
Removable lining
Weight - 1400g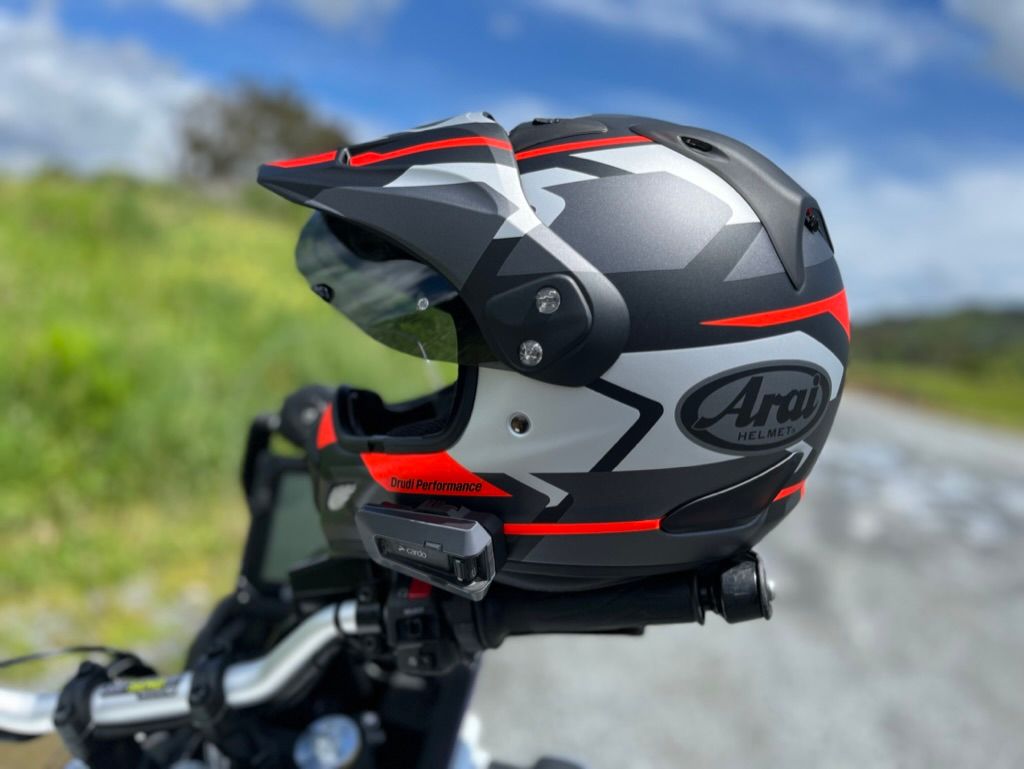 Arai XD-4 - $1099
Outer shell: Complex Fibre Laminate
No cutouts but loads of room
Friction fit
Double-D fastening
Clear and tinted visor pinlock
Can be used without visor - Goggles
ECE 22-05
No internal sun visor
Removable lining
Weight - 1669g

The ECE 22.05 certification is a European approval of the minimum safety requirements of a motorcycle (or scooter) helmet. The certification is used in nearly 50 countries worldwide. In the USA they have their own certification; the DOT approval.  ECE certification is the most up-to-date current standard, and it is recognized in most countries. The ECE testing and overall requirements are more rigorous than DOT testing. The Snell Memorial Foundation standard requires multiple impact resistance in the same location.  ECE 22.05 rating is not relevant in the U.S., but it is in Canada. Many helmets in the U.S. have both certifications, which means they can be used in most countries without any problem. Technically, if you only have an ECE certification, you could get a ticket.
According to the UK's SHARP helmet testing for 2022, here are the top 10 safest helmets.
10. Airoh
9 Bell
8 MT
7 HJC
6 Nolan
5 Caberg
4 Arai
3 Shark
2 Shoes
1 AGV